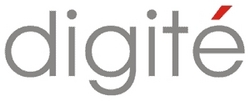 Mountain View, CA (Vocus) April 5, 2010
Digite, Inc., a leading Agile ALM vendor based in Mountain View, CA, announced the launch of their integration with Google Wave and Twitter in the latest release of its product, Digité Enterprise 6.0. With that, Digité Enterprise v6.0, seeks to further establish Digite's position as a Collaborative Application Development solution for geographically distributed teams.
Making the announcement, Digite, Inc. Sr. VP – Product, Mahesh Singh, said, "Collaboration between various stakeholders is a key aspect of our vision of successful software development. Digité has always been strong in its collaborative aspects, facilitating joint requirements review and change management between business and IT or customer and vendor. With the addition of Google Wave and Twitter, we have taken it a giant step further helping our users collaborate using their favorite technology of choice!"
With these additions, Digité Enterprise now provides users the option to use workflow, Wiki, discussion forums, Google Wave, Twitter and email in a contextual setting, to collaborate throughout the software development lifecycle. Users – including non-project participants can now sign up for project updates using Twitter. Team members can discuss requirements and issues with customers using Google Wave. Meeting notifications can go out as email. Or project participants can simply use the project Wiki as well as Discussion Forums to view and comment on ongoing discussions.
Mahesh said, "Application and software teams have forever complained about the 'throw-it-over-the-wall' syndrome! Be it business users or external customers, far too often, requirements are handed over to development teams and no further discussion takes place. Software gets built without realizing that requirements are continually changing. In the end, everyone gets a nasty surprise! Agile ALM tools such as Digité Enterprise are helping reduce such surprises. The collaboration capability ensures that everyone is in sync throughout the lifecycle."
For more details, please see http://www.digite.com/products
About Digite:
Digite, Inc. is a leading provider of Agile ALM (Application Lifecycle Management) tools and solutions for the Global Delivery Model. Digité Enterprise, Digite's flagship product enables technology enterprises, big and small, successfully manage technology projects, products and applications. Combining Process Governance, Project Portfolio Management and Agile Application Lifecycle Management, Digite provides all critical functions in a single, integrated, yet configurable and flexible web-based platform. Digité tools and solutions are available in both SaaS as well as On-Premise options.
Digite is headquartered in Mountain View, CA.
For further information, please write to Digité Marketing or call 650-210-3949
Google Wave™ is a trademark of Google, Inc. Twitter™ is a trademark of Twitter, Inc.
# # #