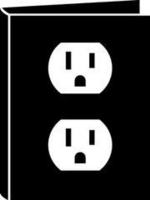 Want to collaborate with Aimee Bender? Now's your chance. Electric Literature.
New York, NY (PRWEB) November 16, 2010
ThumbScribes and Electric Literature present EXQUISITE SHORTS a Collaborative Short Story with Aimee Bender and Electric Literature
hosted on ThumbScribes a collaborative content platform.
Want to collaborate on a story with Aimee Bender? Now's your chance.
Inspired by the Surrealist word game Exquisite Corpse*, Electric Literature invites you to help compose a collaborative short story. And Aimee Bender is writing the first line.
The Exquisite Shorts project will be hosted on collaborative content platform ThumbScribes, in which up to 100 people will compose a short story in 300 character segments. After Aimee Bender begins the tale, we'll hand it over to the hivemind. The story won't end until the 100th entry is written. Please, join in and add your own twist to the tale.
On Wednesday, Nov 17th, at 10 AM EST, the composition!
24 hours later, the final product will be published on Electric Literature's Outlet Blog. (EL staffers are currently rereading the Chicago Manual of Style to brush up on how to cite multiple authors.)

Exquisite Corpse is game where each writer can only read the last word given, and adds one word to a sentence. "The exquisite corpse will drink the new wine" (Le cadavre exquis boira le vin nouveau) was the first sentence ever created using the game. (In our experiment, you'll be able to read the whole story before adding your part.)
ThumbScribes is a platform for creating collaborative content. Co+create haiku, poems, short stories, flash fiction, novellas exquisite corpse and songs, real time or asynchronously with your computer, tablet, cell phone, IM and even twitter.
Electric Literature's mission is to use new media and innovative distribution to return the short story to a place of prominence in popular culture. Electric Literature publishes a quarterly anthology of five top-notch short stories, delivered in every viable medium.
Aimee Bender is the author of four books: The Girl in the Flammable Skirt (1998) which was a NY Times Notable Book, An Invisible Sign of My Own (2000) which was an L.A. Times pick of the year, Willful Creatures (2005) which was nominated by The Believer as one of the best books of the year, and The Particular Sadness of Lemon Cake (2010) which recently won the SCIBA award for best fiction. Her short fiction has been published in Granta,GQ, Harper's, Tin House, McSweeney's, The Paris Review, and many more places, as well as heard on PRI's This American Life and Selected Shorts. She received two Pushcart prizes, and was nominated for the TipTree award in 2005, and the Shirley Jackson short story award in 2010. Her fiction has been translated into sixteen languages. She lives in Los Angeles, where she teaches creative writing at USC.
###