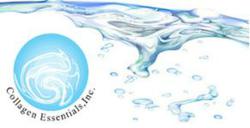 Indian Rocks Beach, FL (PRWEB) April 21, 2012
An innovative new skin care line from Europe uses living, biologically active collagen to reverse the aging process. It is now possible to address the cause of aging, rather than simply mask the effects of aging. These products, (including key product Natural Collagen Q5-26) are exclusively available through Collagen Essentials, Inc.
Collagen, a naturally occurring protein in the human body, is responsible for maintaining skin's moisture, strength, and elasticity - all components of young, healthy skin. As the skin ages, collagen production gradually reduces, causing wrinkles, jowls, and a lack of luster. The only way to truly stop aging is to stimulate the diminishing collagen production in the deepest layers of the skin. Natural Collagen is the only product on the market today with this capability, as its peptides are small enough to sink deep down into the base layer of the dermis, actually replenishing collagen levels.
Many attempts had been made in the past to isolate collagen to use as a topical skin care product, but researchers found limited success. The structure of the amino acids in both synthetic and bovine collagen in trials was not compatible with that of human skin, and it was not easily handled or stored. Finally, a similarly structured collagen was uncovered by researchers in Europe at the University of Gdansk. It was discovered that pure collagen extracted from fish skin is a near exact match to the DNA of human collagen. When the living, active fish collagen is applied, the body recognizes it, accepting it as human collagen, something never before achieved. Then, in 2004, the formula was perfected in such a way that the collagen was able to maintain its triple helix structure at room temperature, finally making it suitable for cosmetic distribution. This discovery is the basis of what is now known as Natural Collagen Formula Q 5-26.
Natural collagen skin care has been a huge success in Europe since its discovery, and it is now available for purchase in the United States. Collagen Essentials, Inc., is the exclusive distributor of the Colway line of cosmetic skin care products, which includes Natural Collagen Q 5-26.