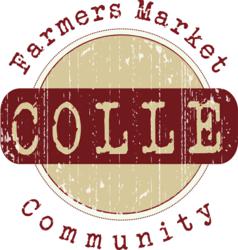 When a popular celebrity or highly influential public figure supports an idea, like eating organic food, most consumers tend to follow...
Bohemia, NY (PRWEB) May 24, 2013
On May 24, Colle Farmers Market, an organic farmers market, responds to an article in Forbes detailing Oprah Winfrey's plan to manufacture and sell organic food and beauty products.
According to the article published by Forbes, Oprah Winfrey recently filed patent and trademark applications for a variety of self-branded organic foods. The applications list "Oprah's Organics", "Oprah's Harvest" and "Oprah's Farm" as some of the brand names for her line. Her organic food line is expected to have salad dressing and sauces, frozen vegetables, beverages, snack dips, soups and other types of prepared foods. The article says the produce will be grown on Winfrey's farm in Maui.
In the article, Robert Vosburgh, an editor at Supermarket News, says the organic food market is growing at 10 percent per year. "Winfrey's new line is coming at the perfect time. Organic is the hottest growth segment in the supermarket industry," Vosburgh says in the article.
A representative from virtual farmers market, Colle Farmers Market, says Winfrey's endorsement of organically produced food could prompt an increase in sales. "When a popular celebrity or highly influential public figure supports an idea, like eating organic food, most consumers tend to follow," the Colle rep says. "Oprah has a really large following and her new line could be the catalyst for a significant rise in sales of organic food and cosmetics. Hopefully, consumers will see the environmental and health benefits of organic farming and start buying more organic products."
The Colle rep says the rise in organic products and celebrity endorsement is good for the organic farming industry. "The organic farming industry, especially in the US, needs a little boost," he says. "With more and more celebrities adopting organic lifestyles and manufacturing organic products, it influences consumer demand. Oprah's choice to go organic is great because it's going to inspire other big celebrities and consumers to follow suit."
Colle Farmers Market is an E-Commerce enabled farmers market community that is passionate about sustainable consumption and responsible conservation. The Colle movement is dedicated to connecting natural product vendors, organic farmers and all people who are living an organic and natural lifestyle.
#####