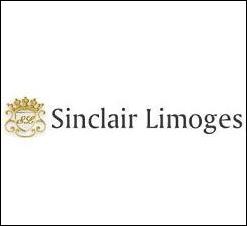 FORT LAUDERDALE, FL (PRWEB) November 7, 2006
Holiday shoppers searching for the perfect Limoges porcelain collectible boxes or dinnerware sets can now visit Regency Gallery at 801 East Las Olas Boulevard, Fort Lauderdale, Florida. The gallery features the largest collection of Sinclair Limoges porcelain boxes ever presented in Fort Lauderdale, Florida. Best of all, Regency Gallery will offer this incredible collection of Limoges Boxes at the Sinclair Limoges Club Price, 30 to 70 percent off department store prices.
Sinclair Limoges features over 50 exclusive hand-painted Limoges boxes related to Florida themes, including: the Manatee Limoges box, Beach Chairs Limoges box, Beach Cabana Limoges box, Sail Boat Limoges box and Golfer Limoges box. Visitors will also find exclusive Sinclair Limoges jewelry chests and Sinclair Limoges dinnerware at Regency Gallery.
Visitors to the Regency Gallery will find hundreds of fine Royal porcelain boxes from Limoges, France that will definitely make the perfect souvenir or perfect holiday gift. Fine Limoges figurines, exclusive hinged boxes, porcelain trinkets, Limoges jewelry chests and Limoges dinnerware make great holiday gifts and perfect upscale birthday presents, as well as, incredible baby shower gifts and unforgettable wedding presents.
Limoges collectors from around the world, who visit South Florida, will be delighted to discover such an incredible and unique collection of fine porcelain collectible boxes directly from Limoges, France, which are only available during this holiday and winter season in South Florida at Regency Gallery. Collectors, who can not make it to Las Olas Boulevard in Fort Lauderdale, Florida, can still find the entire Sinclair Limoges collection (at Sinclair Limoges Club prices) by visiting http://www.Sinclair-Limoges.com or http://www.LimogesBoxClub.com.
Sinclair Limoges' collection of authentic Limoges boxes are limited edition, individually numbered and are made of the finest Limoges porcelain directly from Limoges, France. Each little Limoges box is individually hand-made and hand-painted. They all come with a Certificate of Authenticity, a brief history of the Limoges porcelain and are wrapped in an individual white and gold gift box.
Sinclair-Limoges.com offers the largest collection of hand-painted, limited edition, individually numbered Limoges boxes imported to the United States directly from Limoges, France. Ready to be shipped anywhere in the United States the same day, by UPS, USPS or FedEx, Sinclair Limoges carries exclusive Limoges jewelry chests and exclusive patterns of fine Royal Limoges dinnerware.
Since 1764, Royalties from all over the world have appreciated Limoges Porcelain Boxes as a real treasure. Madame de Pompadour Josephine, the Empress of France and Alexander, Tsar of Russia, are just a few of the prestigious past Limoges collectors. Limoges porcelain boxes were originally used to send love poems, engagement rings and other special trinkets between lovers and friends. Sinclair Limoges boxes follow a tradition of quality and excellence of over 240 years and are the perfect collectible. Sinclair Limoges porcelain boxes symbolize love, French Romanticism, joy to celebrate an event in our life, a birthday, a baby shower, an engagement, a wedding, an anniversary, Valentine's Day, Christmas or to simply express feelings to friends, family and loved ones. A Sinclair Limoges box is more than just a collectible; it's a way to express love... Say it with a Limoges.
Sinclair Limoges figurines are wonderful French gifts made for anyone's collection. Limoges boxes are hand-painted, miniature porcelain figurines that are hand mounted with metal hinges. Limoges porcelain is a special kind of pottery made of the very pure White Kaolin Clay found in the volcanic area of central France. The clay is molded into various shapes and then inserted into a brick oven. The city of Limoges in France is well known for producing the finest porcelain in the world. Following a tradition of quality and excellence, the creation of Limoges Porcelain is a laborious and time consuming process involving multiple firings and glazing. Limoges hinged boxes are fine hand-crafted and hand-painted hinged porcelain boxes that are created in many different themes such as animal figurines, love, wedding, monuments and little heart boxes for Valentine's Day.
Limoges boxes from http://www.Sinclair-Limoges.com or http://www.LimogesBoxClub.com are available in almost every theme imaginable. Today, Limoges boxes are collected all over the world. More than just a collectible, each porcelain Limoges box carries a very personal meaningful message. They symbolize important positive moments in life: love, passion, celebration and holidays. A Limoges box will give the joy of the most important days of our lives and a way to remember them forever.
Escape the winter up north and come shop at Regency Gallery, at 801 East Las Olas Boulevard, Fort Lauderdale Florida this winter. You will be able to see the most incredible collection of hand-painted Limoges Porcelain boxes from France ever featured in Fort Lauderdale, South Florida.
Sinclair Limoges Porcelain boxes are the perfect gift for any occasion. Visit Sinclair-Limoges.com or LimogesBoxClub.com for all your needs of authentic Limoges boxes, discount Limoges Boxes, Limoges pill boxes, Limoges hinged boxes, Limoges heart boxes, Limoges dinnerware sets, Limoges jewelry chests, Limoges figurine boxes and many more Limoges porcelain collectible boxes.
For more information please contact:
Hughes Longelin-Pingle
President of Sinclair Limoges
http://www.Sinclair-Limoges.com
http://www.Limogesboxclub.com
10760 Paris Street
Hollywood, Florida 33026 USA
Phone & Fax: 1-954-450-0000
###