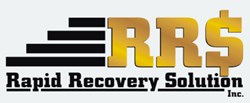 Bohemia, NY (PRWEB) June 25, 2013
On June 26, the CEO of Rapid Recovery Solution, a commercial debt collection agency, responds to a recent article about JPMorgan's legal troubles regarding their debt collection practices.
According to a recent article from the Los Angeles Times, by Andrew Tangel and Alejandro Lazo, "California sues JPMorgan over debt collection tactics," California's Attorney General is suing JPMorgan Chase & Co. under the accusation that it is "using aggressive and illegal tactics to collect credit card debt from thousands of California consumers." Kamala Harris, the Attorney General accuses JPMorgan of conducting a "massive debt collection mill" and flooding courts "with more than 100,0000 lawsuits to obtain speedy judgments before consumers could fight back."
In their case, the People of the State of California v. JPMorgan Chase & Co, the state of California (case number: 2:13-cv-04151; court of record: Superior Court of the State of California for the County of Los Angeles) claims that JPMorgan, "relied on incomplete records and erroneous information to make its cases," and in certain situations, allowed important documents to be "signed by low-level employees posing as assistant treasurers and bank officers." The article reports that Harris alleged that the bank was abusing "the judicial process" and engaging "in serious misconduct against California credit card borrowers."
While JPMorgan states in 2011 they ceased filing credit card lawsuits against their own customers after reviewing their own collection practices, the article reports that their spokesman, Paul Hartwick, remains ambiguous regarding how many lawsuits were filed.
Harris argues that JPMorgan systemically tried to usurp the courts, "with generic lawsuits that were not checked for accuracy" in an effort "to obtain quick judgments in order to garnish people's wages," says the article.
California represents JPMorgan's largest market for consumers, according to the article, as there are over "1,000 branches" across the state and employs over "21,000 people."
Brian Bilford, a staff attorney at Neighborhood Legal Services of LA County, believes this case has been a long time coming, according to the article: "It has been an open secret among consumer advocates that Chase's robo-signing practices were just as rampant in collections lawsuits as they were in foreclosure proceedings."
Even though this lawsuit against JPMorgan is being pursued at time when "banks are stepping up efforts to collect on old credit card debts that their customers racked up during the financial crisis," critics suggest financial institutions have found paths to walk over the legal rights of consumers, reports the article.
The article says that consumer advocacy groups are concerned over the "business models" debt buyers use, since most debt collection cases tend to go to default judgments.
John Monderine, CEO of Rapid Recovery Solution, a commercial debt collection agency, says problems like this arise when debts become further and further separated from the situations of their respective debtors as their climb their way up bureaucratic ladders. "Many firms make no effort to alert consumers that they're being sued," he says. "Our company tries to work directly with debtors to arrive at a solution. We're able to do this because of the way the company is structured, and because of our size. Huge collections farms only deal with numbers – we have to deal with people."
Founded in 2006, Rapid Recovery Solution, Inc. is headquartered at the highest point of beautiful Long Island. Rapid Recovery Collection Agency is committed to recovering your funds. We believe that every debtor has the ability to pay if motivated correctly. We DO NOT alienate the debtors; we attempt to align with them and offer a number of ways to resolve not only your debt but also all their debts.
#####