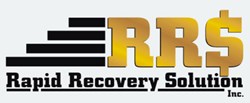 Implementing large-scale changes in any bureaucracy is time-consuming and difficult, even when enacted correctly
Bohemia, NY (PRWEB) June 05, 2013
On June 5, 2013, John Monderine, CEO of the debt collection agency Rapid Recovery Solution comments on an article reporting that incorrect payments could have possibly been made to the Department of Education's Student Loan Debt Collectors.
According to a May 21st article from InsideARM, "Payments to ED Student Loan Debt Collectors May Have Been Inaccurate," alterations to the Department of Education's private student loan debt collection contract could have possibly resulted in overpayments or underpayments to the 23 collection agencies contracted out.
The Department of Education's (ED) Office of the Inspector General is quoted in the article as faulting "a recent upgrade of the Debt Management and Collection System by the ED's Federal Student Aid (FSA) department." These changes altered the way the system "tracks recovery performance." Instead, "performances scores" were predicated on the agencies' own estimates, and required no verification.
Performance outcomes, referred to as CPCS scores, are calculated by totaling the "weighted average of contractors' performance in total dollars collected; total accounts serviced, and total administrative resolutions." Other agencies are then evaluated against other top performers in each category.
The article says that according to the FSA, 2012's CPCS scores have already been calculated and validated, "and the bonus payment calculation for 2012 is in process." In addition to this, necessary adjustments will be made in April 2013, and, "collection agencies will reimburse the ED, with interest, for any overpayments."
John Monderine, CEO of debt collection agency Rapid Recovery Solution, believes this mishap will do nothing to mitigate the negative reputation of either collection agencies and government institutions. "Implementing large-scale changes in any bureaucracy is time-consuming and difficult, even when enacted correctly," he says. "These payments should never have been based on estimates in the first place. This mistake could potentially cost the Department of Education millions in time and money, which only reinforces the idea that government is inefficient and ineffective. It does not put collection agencies in a positive light either, especially since certain collection agencies were overpaid. These changes have not effectively helped consumers out and have only clogged up the payment process. Add to the fact the student loan industry is increasingly expanding and complex as well, and you have a colossal financial mess on your hands."
Founded in 2006, Rapid Recovery Solution, Inc. is headquartered at the highest point of beautiful Long Island. Rapid Recovery Collection Agency is committed to recovering your funds. We believe that every debtor has the ability to pay if motivated correctly. We DO NOT alienate the debtors; we attempt to align with them and offer a number of ways to resolve not only your debt but also all their debts.
###