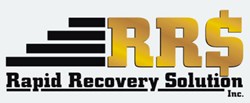 Bohemia, NY (PRWEB) June 04, 2013
On June 4, 2013, John Monderine, CEO of the debt collection agency Rapid Recovery Solution praises an article explaining the best ways recent graduates, many of whom have taken on large amounts of debt to finance a college education, can manage their money as young adults.
According to a May 29th article from Next Avenue.org, "11 Essential Money Tips for New College Grads," financial literacy is becoming a bigger issue as more students graduate with greater loads of debt.
Kerry Hannon, a personal finance expert for Forbes and U.S. News & World Report, gives tips for recent graduates on how to put themselves on the best path for long-term financial security.

Sketch out a budget: After working for a few months and seeing what your take home pay is, try to figure out what you can afford to spend each month by adding up rent, utilities, groceries, and transportation expenses (car loans) and student loans, if applicable.
Move in with the 'rents to lower housing costs: Recent graduates looking to cut costs should consider moving back in with their parents. Recent grads can instead use that money to pay back student loans and increase their savings.
Stay away from debt: Hannon often says that, "Debt is a dream killer." Taking on debt can cost opportunities as well as make them; consider the risk of having to turn down "a job you might love because the salary won't be high enough to meet your monthly obligations." This advice will be tough for recent grads to follow, as a Fidelity Investments study finds that over 70% of the class of 2013 carries $35,200 worth of debt.
Reduce debt load ASAP: Try to think of your debt as your arch nemesis and hate it. If you can add, "an extra $25 to your monthly repayments" it'll shorten the lifespan of your student loans and save interest.
Start investing early: Start investing in stocks, bonds and mutual funds. As a young person, you have many years to accumulate wealth and more time to allow your money to grow.
John Monderine, CEO of debt collection agency Rapid Recovery Solution, agrees with Hannon's advice and believes these suggestions will help young people manage their debt loads and decrease their likelihood of future debt.
"With the rising costs of college tuition, it is more likely than not most recent graduates will have to buckle down and pay their student loans," says Monderine. "While this can be an overwhelming time in their lives, young adults should use these tips to assess their own financial situation and keep to a strict budget. By adhering to a tight budget, young people will be less likely to incur extraneous expenses. Fortunately, for young adults, time is on their side. This is one position they should take advantage of at this point in their lives. Recent graduates are in a unique position to start investing in stocks and mutual funds to create and secure a more solid financial future."
Founded in 2006, Rapid Recovery Solution, Inc. is headquartered at the highest point of beautiful Long Island. Rapid Recovery Collection Agency is committed to recovering your funds. We believe that every debtor has the ability to pay if motivated correctly. We DO NOT alienate the debtors; we attempt to align with them and offer a number of ways to resolve not only your debt but also all their debts.
#####