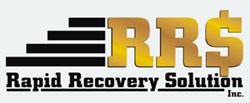 Bohemia, NY (PRWEB) June 13, 2013
On June 13, 2013, John Monderine, CEO of the debt collection agency Rapid Recovery Solution, praises a new online financial education program aimed at improving financial literacy among high school students.
According to a June 6th 2013 article from The Times of Northwest Indiana, "Innovative financial literacy program reached New Tech students," New Tech High School students were acknowledged for their Financial Literacy certification this spring.
BMO Harris Bank sponsored the Financial Fluency For Students Program in the Gary Community School District in order to teach critical financial skills. The bank also joined forces with EverFi Inc., an educational technology company, to create an online financial management program for the students at no cost.
John Monderine says that more districts should implement a financial literacy program. "More school districts across the country should make it a point to incorporate financial literacy education as a part of their course of study. It will not only give students real life practical skills, but allow them to determine how their spending habits will impact their desired lifestyle. Financial literacy is key to avoiding lifelong debt. Most financial mistakes are due to lack of knowledge, poor planning and inaccurate advice. By increasing financial acumen, students will be better equipped to make judicious decisions and be more confident in choosing large purchases, such as a mortgage or car."
Rick Cioni, marketing president for BMO Harris Bank, explains the bank's community involvement, "BMO Harris Bank's sponsorship of this initiative further demonstrates the bank's investment in local communities and its commitment to ensuring Gary's students have an engaging learning platform to improve their financial literacy."
Cioni also emphasizes the importance of instilling life long constructive financial habits, "The earlier you begin teaching kids how to make money make sense, the easier it becomes for them to build strong and healthy habits on savings, spending and ensuring a strong financial future."
Founded in 2006, Rapid Recovery Solution, Inc. is headquartered at the highest point of beautiful Long Island. Rapid Recovery Collection Agency is committed to recovering your funds. We believe that every debtor has the ability to pay if motivated correctly. We DO NOT alienate the debtors; we attempt to align with them and offer a number of ways to resolve not only your debt but also all their debts.
###