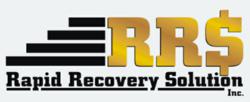 Those who pay their credit card bills on time, keep their balances low and have built up credit experience are a surer bet and present less of a future credit risk
Bohemia, NY (PRWEB) May 31, 2013
On May 31, collection services agency Rapid Recovery Solution issues a statement about how credit scores act as predictions of consumer behavior.
According to a May 25th article in ABC News, "How Credit Scores Predict Your Behavior," the people who design credit scores, "analyze credit bureau information to understand how consumers have gotten to where they are now," as well as future consumer behavior.
While it is rather easy to predict future consumer behavior based on the past, the larger challenge lies in foreseeing, "which consumers with problem histories today are most likely to turn the corner and become low risk -- and thus profitable -- for lenders in the future, as well as identifying credit applicants who may look good now, but who appear to be headed for financial trouble."
The credit score building process uses a "two-snapshot" method of analyzing the data. It involves looking at a consumer's credit reports at two points in time based on a two - year continuum. In using this method to view credit score information, score developers look at current credit behaviors (2012), including, "how they pay and how much they owe, and then take a look back at the 2010 data in search of past behavior patterns leading up to what was seen in 2012."
The conclusions gleaned from this method are a strong indicator of "future behavior" and are most likely to "make up the credit scoring factors that become the characteristics of a credit scoring formula." "The most predictive" factors are then put on a "score card" with a point value corresponding to its "predictive value." The aggregate total of all points attained "for these factors" will be the credit score indicating the consumer's risk.
John Monderine, CEO of the debt collection services agency Rapid Recovery Solution, says that consumers with steady finances are considered low-risk. "Those who pay their credit card bills on time, keep their balances low and have built up credit experience are a surer bet and present less of a future credit risk," he says.
Founded in 2006, Rapid Recovery Solution, Inc. is headquartered at the highest point of beautiful Long Island. Rapid Recovery Collection Agency is committed to recovering your funds. We believe that every debtor has the ability to pay if motivated correctly. We DO NOT alienate the debtors; we attempt to align with them and offer a number of ways to resolve not only your debt but also all their debts.
###