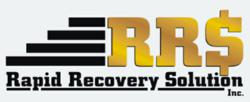 Bohemia, NY (PRWEB) June 02, 2013
On June 2, 2013, Rapid Recovery Solution, a collection services agency based in New York, comment on new legislation aimed at Californian collectors.
According to a May 24th 2013 article from 23 ABC News, "Bill would require correct ID in debt-collections," California debt collectors will soon have to provide evidence or documentation that they are pursuing the right individuals in debt collection proceedings.
Attorney General Kamala Harris pursued the issue, which targets debt buyers who buy up "charged-off consumer debt for collection purposes." The debt buyer could then write off the consumer debt as a loss and give to a third party. Debt buyers will now be required to have a history of the debt and information on the debtor in order to send a "written collection notice to the consumer."
A bill passed by the California state Senate "requires debt-buyers to have proper documentation and provide it to the targeted consumers upon request, among other protections." Democratic Sen. Mark Leno stated that previous to this bill's introduction and passage, collection agencies were, "not required to have any documentation that the person they're trying to collect from is actually the right person."
The bill also sought to address the growing concern of "mistaken identity", as Sen. Lou Correa, a Southern California state legislator was a victim himself. While he was able to solve the issue, he believes it is still too easy for consumers to fall, "victim to improperly obtained court orders."
John Monderine, CEO of the collection services agency Rapid Recovery Solution, says that legislation like this is beneficial for consumers, although it will initially mean more paperwork for many collectors. "A lot of debt buyers are given inadequate account information from the creditors holding the delinquent debts, which can lead to mistargeting. And, yes, misbehavior and fraud have traditionally been rife in the industry. This will reinforce the need for everyone on the chain to prove that the debt owed is a legitimate debt, and that the debtor has been correctly identified."
Founded in 2006, Rapid Recovery Solution, Inc. is headquartered at the highest point of beautiful Long Island. Rapid Recovery Collection Agency is committed to recovering your funds. We believe that every debtor has the ability to pay if motivated correctly. We DO NOT alienate the debtors; we attempt to align with them and offer a number of ways to resolve not only your debt but also all their debts.
#####