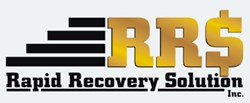 ... The work of credit reporting and debt collection agencies is often distant and complicated
Bohemia, NY (PRWEB) June 06, 2013
On June 6, 2013, John Monderine, CEO of the collection agency Rapid Recovery Solution comments on an article reporting that the Consumer Financial Protection Bureau is enlarging its database to include credit reporting and debt collection complaints.
According to a June 3rd, 2013, article from InsideARM, "CFPB Expands Consumer Complaint Database; Debt Collection Up Next," the Consumer Financial Complaint Database is expanding its database to include complaints regarding debt collection and credit reporting. Users will now be able to sort, search and track complaints.
Even though credit-reporting agencies can track a consumer's transactions and credit history, the article reports that consumers will now be able to search complaints based on a particular concern.
John Monderine, CEO of Rapid Recovery Solution, a collection services agency, says this database expansion will help consumers match their needs and interests. "Creating a larger complaint database will allow consumers to see firsthand what others are saying about credit cards, mortgages, student loans, bank accounts and other consumer related loans. The work of credit reporting and debt collection agencies is often distant and complicated. A consumer database will hold these companies accountable for their actions, create more transparency and give the consumer more power and control over which companies they wish to open a credit card account or take out a mortgage with. "
Common complaints are now searchable, including inaccurate credit report information, issues with identity protection, and inappropriate use of a credit report. Any potential mistakes in calculating a consumer's credit score can keep a consumer out of credit markets, says the article.
Monderine also believes a larger database will allow consumers to weed out which companies they think will best serve their needs. "Consumers will now have the ability to effectively omit companies they do not trust or think are not top quality. The marketplace determines who is really the most fit for a consumer based on their interests and needs. Consumers will now have greater power in choosing who can best meet their needs."
Founded in 2006, Rapid Recovery Solution, Inc. is headquartered at the highest point of beautiful Long Island. Rapid Recovery Collection Agency is committed to recovering your funds. We believe that every debtor has the ability to pay if motivated correctly. We DO NOT alienate the debtors; we attempt to align with them and offer a number of ways to resolve not only your debt but also all their debts.
#####