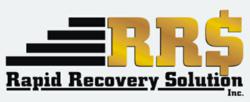 It's a long haul to eliminate longstanding bad practices – we can't rely on industry innovators to shame everyone else into doing good business...
Bohemia, NY (PRWEB) May 23, 2013
On May 23, 2013, debt collection expert John Monderine comments on recent legislation in California and Oregon designed to reform the debt collection industry.
According to an article in Inside Arm, two bills in California and Oregon aimed at reining in debt collection agency practices have made headway in each of the state's legislative bodies. One bill focuses on debt buyers while the other seeks to tighten control on debt collectors working on behalf of government clients.
In California, the Fair Debt Buying Practices Act "places a long list of requirements on purchasers of charged-off consumer debt" which have to be met before any collection efforts can be initiated.
Debt buyers will now be required to have "proof that they are the sole owner of the debt, the account balance at chargeoff, date of default or last payment, name and address of both the creditor and debtor," as well as "a complete chain of title on the account if bought and sold multiple times." The bill, otherwise known as SB 233, "is the latest iteration of bills that have been introduced in each of the three most recent sessions of the state legislature."
The bill in Oregon restricts government collectors from using district attorneys' official letterhead in their communications. The bill, known as SB 525, "allows district attorneys to use private debt collectors in their check diversion programs" yet creates rules for their relationships.
John Monderine, CEO of the collection services agency Rapid Recovery Solution, says bills like these have been popping up in various states as legislators try to eliminate loopholes and the systemic problems that lead to abusive debt collection practices. "It's a long haul to eliminate longstanding bad practices – we can't rely on industry innovators to shame everyone else into doing good business. Unfortunately, we have to rely on the law."
Founded in 2006, Rapid Recovery Solution, Inc. is headquartered at the highest point of beautiful Long Island. Rapid Recovery Collection Agency is committed to recovering your funds. We believe that every debtor has the ability to pay if motivated correctly. We DO NOT alienate the debtors; we attempt to align with them and offer a number of ways to resolve not only your debt but also all their debts.
#####