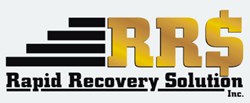 Bohemia, NY (PRWEB) June 12, 2013
On June 12, 2013, John Monderine, CEO of the collection services outfit Rapid Recovery Solution, discusses the increasing number of local civil courts that are overrun with collections cases that receive default judgments.
According to a June 5, 2013 article from ABC News, "Courts clogged by debt cases, 'rubber stamp' rulings, advocacy group says," the Rochester city court is being bombarded with cases involving debt collectors. A recent study from the New Economy Project is "among the first to quantify the issue," and found that in western New York as whole, the percentage of court cases linked with debt collectors is above 75%, topping out at 89% in Rochester.
Consumer advocates are becoming increasingly concerned that the courts are becoming infiltrated with debt collection cases and are operating more like factories in churning out ruling after ruling. Susan Shin, staff attorney at the New Economy Project, a New York advocacy group, explains that this is a growing problem around the country, with courts increasingly "clogged with debt cases that sometimes consume an entire day's legal action."
"I think people should be shocked that in some places almost 9 out of 10 cases are these debt collectors trying to collect on debts," said Shin. Collectors blame the unwieldy number of cases on "the recession and the subsequent tepid recovery," reports the article.
Even more alarming, the study found that almost half the cases were settled by rubber-stamped "default judgements," which usually indicate that the defendant was a no-show. "Often, courts simply accept the debt collectors' suggested remedy, giving them the ability to garnish the consumers' wages or to access their bank accounts."
John Monderine says that this is part of the reality of an outdated debt collection infrastructure, combined with the constraints of a burdened economy. "There are probably many cases where the collector could do more, but, often, debt collectors often have no recourse other than to file lawsuits when consumers don't respond to them," he says. "If we could eliminate the high number of procedural errors that lead to so many court confusions and rubber-stamp judgements, we'd see a lot of these cases resolved earlier, and the debtors being more informed."
Founded in 2006, Rapid Recovery Solution, Inc. is headquartered at the highest point of beautiful Long Island. Rapid Recovery Collection Agency is committed to recovering your funds. We believe that every debtor has the ability to pay if motivated correctly. We DO NOT alienate the debtors; we attempt to align with them and offer a number of ways to resolve not only your debt but also all their debts.
#####