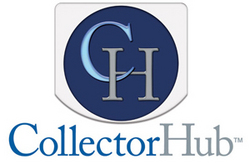 Ripon, CA (PRWEB) December 10, 2008
When shopping online, the vast majority of web users are concerned about the privacy of their personal information. Current legislative efforts are focusing on privacy and security issues, attempting to regulate consumer-related e-commerce by requiring certain privacy and security related practices as well as the disclosure of these practices to consumers.
Online shoppers can help protect their privacy by choosing responsible web sites that provide security measures. Collector Hub, the web's premier site for Thomas Blackshear's fine art, gifts, collectibles and home décor designs, invests in the protection of the top two security and encryption providers. Already carrying the VeriSign Seal, Collector Hub recently added McAfee Secure to give their customers additional security protection. A respected member of the Better Business Bureau with an A+ rating, Collector Hub goes the extra mile to boost consumer confidence when shopping online.
Collector Hub is tested and certified daily to pass the "McAfee Secure" Security Scan. To help address concerns about possible hacker access to your confidential data, and the safety of visiting Collector Hub, the "live" McAfee Secure mark appears only when Collector Hub passes the daily McAfee Secure tests.
"We chose McAfee because they proactively secure systems and networks from known and as yet undiscovered threats worldwide," claims Larraine Covington, Community Director of Collector Hub. "McAfee updates their knowledge base every 15 minutes with tests for newly discovered vulnerabilities and validated fixes. These practices keep them on the cutting edge of security-based technology."
Proudly displaying the VeriSign Seal, Collector Hub has been a qualified member for many years. VeriSign applies its expertise in security to a wide range of businesses including 93% of the Fortune 500 sites. They secure over one million Web servers worldwide with strong encryption and rigorous web site authentication. Bottom line - the VeriSign Secured Seal you see when you make a purchase at Collector Hub means that all of your private information is secure.
Honored with an A+ rating from the Better Business Bureau, Collector Hub is an accredited member of the BBB. This means the BBB has determined that the business meets BBB accreditation standards, which include a commitment to make a good faith effort to resolve any consumer complaints. Respect, ethics and intent, are the criteria that the Better Business Bureau uses to rate a company. Choosing a company that has been accepted in the BBB offers the consumer the benefit of doing business with a company they can trust.
To further build consumer confidence, Collector Hub posts a detailed privacy statement that has been in place since 2001. Knowing that consumers are more wary than ever of sharing their personal information, Collector Hub has taken steps to fully explain its policies on customer privacy issues. A privacy statement explains the procedures that a web site has instituted to protect the personal information that it collects. Reading a web site's privacy statement will also tell the consumer what personal information will be gathered and how it is used and distributed. With security threats of everything from identity theft to email spam, Collector Hub takes an active approach to safeguard their customer's private information from falling into the wrong hands.
About CollectorHub.com - Established in 2001, Collector Hub, the Internet's pre-eminent gathering place for fans and collectors of internationally acclaimed African-American artist, Thomas Blackshear.
At our web site you can purchase fine art, gifts and collectibles from Thomas Blackshear's popular collections for delivery before Christmas including Thomas Blackshear's Ebony Visions™ figurines, ornaments and home décor designs. The Blackshear Jamboree Parade™ a youthful celebration of children and animals. The Blackshear Style™ Faces of Beauty Art Nouveau-style busts. Clothtique™ stiffened fabric Santa Claus figurines and tree toppers. The MasterPeace Collection™ of Christian prints and cards. Ne'Qwa Art™ hand-painted blown glass ornaments. Thomas's first artist doll, Star Catcher, Starlite Studio™ bronzed busts and more.
As the only online community dedicated to Thomas Blackshear's art, at Collector Hub, viewers can also gather vital information from a trusted source, and become inspired as they interact with a family of collectors who share common interests. Come visit us on the Web at CollectorHub.com.
All trademarks and brands are the property of their respective owners.
# # #