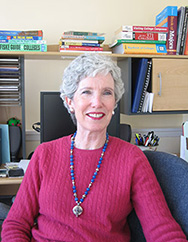 Part of the value I bring to students is first-hand knowledge of the college campuses
Greenbrae, CA (PRWEB) September 27, 2011
Private college consultants at College Find, located in the San Francisco area, talks about its experience during its tour of 16 colleges in Southern California.
"Part of the value I bring to students is first-hand knowledge of the college campuses. I generally see between 20 and 25 a year, although I'm up to 31 so far this year, and always meet privately with an admissions officer so I can gather information important to my students. I also meet with as many college reps as I can, sometimes hosting them for presentations in my home," said Gael Casner of College Find.
College Find travels all over the U.S. and Canada to assist them in making recommendations. In this last tour, it visited 16 colleges throughout the southern portion of the state. One of College Find's favorites was Occidental College which is a safe and secluded small school near Los Angeles offering a warm, friendly atmosphere and excellent academics to students. The school promotes global education by encouraging internships, study abroad programs and independent study as ways of broadening learning experiences. The college also has professors who build positive relationships with students. Research is promoted by offering research stipends of $3,900 to 125 students every summer. For College Find, this is definitely the school that can provide students with a close community feel and excellent quality of education.
Another favorite school is UCLA which offers a terrific blend of academics and school spirit. This is the perfect school for independent students who want to belong to an energetic campus with endless opportunities in and out of the classroom.
Lastly, Chapman University has a medium-sized campus near downtown Orange offering programs in film and media arts, a conservatory of music, theater and dance, as well as a strong business program. This University is the best choice for students interested in creative pursuits.
For more information, call 415-461-8589 or visit http://www.collegeadvisorsanfranciscoca.com.
About College Find
College Find is a bicoastal company, providing us access to some of the most prestigious universities in the country. Their College Advisors, Gael Casner and Carolee Gravina, travel extensively throughout the country to stay up to date with the latest trends on college campuses. College Find has been assisting students throughout the San Francisco Bay Area since 2002. Families who work with College Find know they are getting advice and guidance from expert college counselors. College Find's private college consultants care about students and the college process. The success of students is always front and center.
###