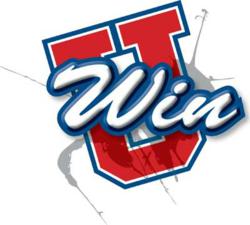 There is a natural favorites bias inherent in college football point spread listings.
Fort Worth, TX (PRWEB) August 01, 2012
After years of scrutinizing standard corporate financial data, E. Price Stevens declared, "I grew weary of fighting for ridiculous investment returns that didn't come close to preserving savings." Opening his mind and searching alternatives, his lifelong hobby wagering college football proved to be a far more profitable and exciting alternative for him. By applying the same skills used in analyzing stocks, Stevens earned big returns, and then created his college football investment guide website, UWincollege.com. When speaking of his business venture, Stevens stated, "There were no worries about phony Enron type corporate accounting scandals, Ponzi schemers such as Bernie Madoff who just steal outright, and Wall Street banks who cheat their own customers selling known putrid securities."
Stevens knew that college football spreads were simply a reflection of the general public's perception of which teams would win, based more on emotion than analysis. Stevens said, "There is a natural favorites bias inherent in college football point spread listings," and he set out to prove that his unique analysis would make money. For the 2011 college football season, there were 182 selections over the 14 week season. From an investment standpoint, the results were outstanding. One hundred and two (102) games were won and 80 lost, for a 56% winning percentage. This did not sound like much until simple financial calculations revealed a 60% return on exposed money, 180% when annualized. Stevens only regretted that the regular college football season was only 14 weeks long and did not last all year. Everything picked was made public record on the Internet, plus all selections were verified prior to games by time and date stamped emails.
When comparing his success during the 2011 season to his time in corporate finance, Stevens quotes, "Comparing results to financial alternatives showed the absurdity of traditional investments, banks paying ridiculous CD interest rates ranging from 1% to 1.75%. And Wall Street, even worse. For 10 years, stocks and bonds have not only caused investors to suffer horrible losses, but produced little if anything in overall returns." Stevens went on to say, "Those that continue to look at the same traditional investments should expect continued losses in the true value of their savings."
Uwincollege.com was created to provide college football selections and a forum where participants can interact. For the 2012 season, Stevens has announced that he has refined his data even more. The Weekly Point Spread Email Newsletter will feature percentages, handicappers point spread picks, and comments for every week's games. And true to last year, subscribers will still receive very specific picks and recommendations to help them bring in a winning season. Stevens promises an analysis of point spreads related to game situations that participants have never seen before. Serious individuals interested in learning more can visit http://www.Uwincollege.com. Individuals should not rely on this press release in making investment decisions.
For more information about this topic, or to schedule an interview with E. Price Stevens, please call (972)-743-2465 or email to edwardstevens(at)charter(dot)net.