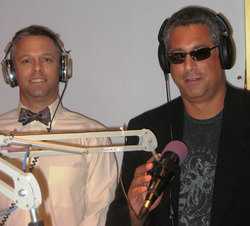 It's one thing to sit around the water cooler and rely on dumb luck to figure out how any team can stop John Wall or Jon Scheyer
Fort Lauderdale, FL (PRWEB) March 17, 2010
Weston, Florida – Several colleges competing in 2010's NCAA Men's Basketball Tournament feature more than just outstanding basketball teams – they boast sticker prices north of $200,000!
But a handful of these schools have imposed a full-court press on runaway tuition and other skyrocketing costs of attendance – they've stepped up their grants, scholarships and other financial aid awards.
College funding and planning consultants Peter "College Pete" Ratzan and Andy Lockwood filled out their bracket based on how much each college costs to attend and the amount of financial aid they dole out.
They really did this. Seriously. (It took hours.)
"It's one thing to sit around the water cooler and rely on dumb luck to figure out how any team can stop John Wall or Jon Scheyer," said Ratzan. "Containing the skyrocketing costs of college is a bird of another feather." Ratzan said.
Look at their picks and take notes – upsets abound! Watch their short video at: http://www.FinancialAidBuzz.com
Peter "College Pete" Ratzan, M.B.A., former high school teacher and college advisor and Andrew Lockwood, J.D., (benchwarmer for a Division III basketball team in the late 1980's), own the college admissions and funding counseling firm College Planning Specialists of Florida. "College Pete" and Andy hosted a radio show on ESPN Radio, wrote the book – The "Never Pay Retail for College" Financial Aid Maximization System" and publish the Financial Aid Buzz blog (http://www.FinancialAidBuzz.com.) For an entertaining and informative interview, please contact us at andy(at)collegeplanningadvice(dot)com or 954.659.1234 ext .202.
###