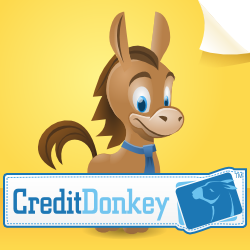 alcohol consumption is a contributing factor to debt among college students
Los Angeles, CA (PRWEB) September 21, 2011
Parents have been saying it for years and now there is concrete proof to their arguments – it pays not to drink alcohol. Today, the folks at CreditDonkey illustrate how alcohol, academic performance and debt all go hand-in-hand in determining the likeliness of success for college students.
Infographic: http://www.creditdonkey.com/college-alcohol.html
Educators and parents have been lecturing college students for years regarding the physical dangers of alcohol as well as its factor in affecting the academic performance of students. But now, statistics show that alcohol consumption is also a contributing factor to debt among college students.
As illustrated by the infographic, the three factors work together to determine a young adult's success as they enter into the working world.
"Parents have been telling their kids for years that drinking alcohol isn't good," said Charles Tran, founder of CreditDonkey. "Students often think their parents are just being overprotective, but we've been able to put together the pieces to show that by drinking on a regular basis during college, students are affecting their income potential and savings when they enter the real world."
Here is how the three factors come together to affect success:

College seniors on average have $4,100 in student credit card debt, and typically graduate with more than $24,000 in college debt
The average college student spends $500 annually on alcohol; with the average student taking five years to earn their degree, the cost of alcohol adds up to more than 10% of their college debt
More college students drop out of college because of debt than poor grades
Dropping out of college means significantly lower wage potential, with Americans with bachelor's degrees earning 74% more annually than those with just a high school diploma
People ages 18-24 now spend 30% of their monthly income on debt repayment; 10% of net income is the standard recommended amount
Studies show that the average undergrad spends 10.6 hours per week under the influence
If students shifted their attention from drinking to a part time job that paid $8 per hour, they could earn an extra $4,409.60 per year, which equates to $22,048 over a five year time span
The $22,048 they could earn from a job equates to nearly three years worth of in-state tuition at a public four-year college (the average is $7,605 per year), reducing the amount of debt they would have to acquire in college, which would reduce financial stress while in school and when they graduate
"As we can see, making the simple decision of not partaking in alcohol while in school can go a long way in the success of students," said Tran. "Students will be able to reduce their credit card debt and increase their likelihood to earn their collegiate degree. It can be tempting to join in with the crowd but, in the long run, being responsible can really pay off."
Parents and sober college students can visit CreditDonkey to compare student credit card applications. The folks at CreditDonkey publishes credit card research and trend analysis to help Americans save time and money.
###