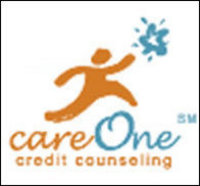 Now's is the perfect opportunity for college freshmen to learn effective money management skills that can be used far past graduation in four years
Columbia, MD (PRWEB) September 19, 2007
College freshmen are getting their first taste of freedom as they head off to school on their own. While this transition is exciting, there are certain real world responsibilities these teens should be prepared for - like practical money management.
A study of student credit card debt conducted by Nellie Mae, a leading national provider of higher education loans, reported, nearly one out of 10 undergraduates has credit card debt greater than $7,000
Living at home with easy access to parents' cash may have given many college freshmen the idea that there's an unending supply. But as mom and dad consider those hefty tuition bills, they are likely to put their up and coming scholar on a budget if they provide any additional "spending" money at all.
"Now's is the perfect opportunity for college freshmen to learn effective money management skills that can be used far past graduation in four years," says CareOne Credit Counseling Services spokesperson.
CareOne Services offers the following advice for those college freshmen who want to make it through school with a great education and without a load of debt!

Don't get a credit card until you graduate. Do you best to avoid all credit card offers even if they come with a free giveaway like a tee-shirt! Just having a credit card provides a temptation to spend, and if you don't have a job, you won't have the money to pay off our debt.
Do get a prepaid card. A prepaid card gives you the convenience of plastic without the pitfalls of accumulating debt, finance charges, overdrawing the account or paying an annual fee. One example of the prepaid card is CareOne's Real Money Visa Card, which allows you to spend only money that has been deposited into the account. You can't overdraw your account and you will never be charged an overdraft fee, late fee or finance charge.
Pay all your bills on time. This is the best way to establish a spotless credit history. It's even better if you can pay your bills the day that you receive them, so you won't worry about forgetting them. Those cable and phone bills are a great way to get in the habit of meeting monetary deadlines.
Track your expenses. Write down your monthly expenses and keep them in an easily accessible location so you won't lose track of your financial commitments. At the start of the month, estimate how much money you'll receive and decide where it needs to go. When you have the urge to purchase an unnecessary item, refer back to your expense sheet to make sure you have the money available and still take care of your bills.
Make the most of being a college student. College campuses have great activities and entertainment available for college students on a budget. From sporting events to free movies, you will be able to find something to do for a limited cost. Don't forget to carry that student ID with you when you leave campus. Most college towns are filled with businesses and restaurants that give students generous discounts!
CareOne Credit Counseling services. CareOne is the industry's leading debt management program brand, linking consumers together with agencies that provide customized solutions, 24-hour account access, electronic payment options, strict privacy controls, and ongoing support and counseling.
Contact Information:
Clarky Davis, Spokes Person
CareOne Credit Counseling Services
8930 Stanford Blvd
Columbia, MD 21045
410-910-2750
# # #