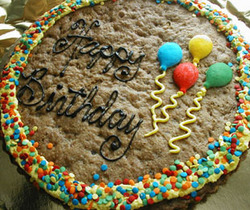 The calm peace and quiet in your home soon gives way to an emptiness, a sense of loss. Once upon a time you wished for such quiet while your children were young
Winchester, MA (Vocus) September 4, 2010
Summer vacation is over and children are back at school. "The calm peace and quiet in your home soon gives way to an emptiness, a sense of loss. Once upon a time you wished for such quiet while your children were young," says Chef Tony. The many irritatingly sleepless nights feeding, changing, and comforting little babies, now replaced by a longing for such simpler times. The rambunctious clatter of young toddlers tearing through the house at break-neck speed, marking freshly painted walls with crayons, destroying precious knick-knacks while performing death-defying leaps off brand-new furniture, now replaced with silence and memories. The long nights spent worrying where ones children were, who they were with, and what they were doing as they became teens, now replaced by a vacancy in parents hearts.
There's no stopping the steady march of time. Children grow up, become independent, blossom into adults. They have moved out to colleges near and far. They are still babies, still toddlers, still teens, still a piece of mothers and fathers hearts and souls. A parents need to be connected to them through time and distance will never diminish. 1-800-Bakery.com can provide that outlet to stay connected. Carol, from Massachusetts was one parent who was experiencing this situation last year who wrote to 1-800-Bakery.com " My daughter Kimberly is a student at the University of Massachusetts. She is in the nursing program which means she has to study very hard to get good grades. Some of her health science classes can be quite grueling at times. This is especially true during finals week which is coming up next month. I plan on sending her a giant decorated cookie from 1-800-bakery.com for her to share with her suite-mates and friends. What a fresh delicious treat it will be to give her a little extra energy for those late nights studying. Most importantly she'll know that we are thinking of her and that it was sent with lots of love from her mom and dad."Carol did send her daughter a delicious giant cookie cake from 1-800-Bakery.com and had this to say, "My daughter Kimberly came home from college yesterday and she said she absolutely loved the cookie. She shared it with all her "study buddies". I will definitely order that for next year - we will have two in college by then! Thanks Again!!"
These are times that are stressful and difficult, however they are also times in which there are tools to make life easier.1-800-Bakery.com makes it easier for people to stay close to their children who are away at school. Send a delicious home-made cake on their birthday, send them an assortment of fresh baked cookies to pick them up when they are struggling, send them an impressive gift basket to celebrate their hard work and achievements. Send them a "Taste of Home" to let them know they are always in ones thoughts and heart no matter how far from home they may be. Visit 1-800-bakery.com to take advantage of their 15% "Back To School" discount until September 15th. Also, they have "Online Bakery Gift Cards" that would make a wonderful gift any time of the year. There's no reason to feel distanced from the children you love, that distance is now replaced by 1-800-Bakery.com.
About 1-800-Bakery.com
Revere Massachusetts native, Stephen Pazyra started 1-800-Bakery.com in 2004, to offer baked goods with a commitment to quality, creativity, and freshness for those who were miles away from home. Their Freshness is 100% Guaranteed. When you place an order at 1-800-Bakery.com it goes straight from the local baker to your doorstep. Treat yourself or find a unique gift for someone you love.
###