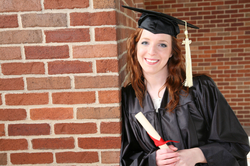 We are extremely excited to introduce College Equalizer and our ability to help students choose a path toward a degree that is not only satisfying for them, but also costs them less than some of the alternatives out there right now – Derick Sutton
Tampa, Florida (PRWEB) June 16, 2010
Comparing tuition and fees between just a handful of colleges and online universities can be time consuming, confusing, and intimidating for adults going back to school. Try comparing hundreds to find the best school for you. But a new revolutionary college search and counseling service is about to change all that.
There are literally thousands of colleges and online university options out there for the adult learner that wants to go back to school to earn a degree. Online degrees are becoming even more popular because of the flexibility they offer. However, many students fail to realize how much they could save by finding an accredited online university that charges 50% to 80% less than some of the more popular online schools out there.
On June 22nd, College Equalizer will introduce its' revolutionary college search and counseling service to the general public and corporations around the world. Their educational assessment system is able to compare the tuition cost of hundreds of universities around the country so students have the opportunity to choose the best college based on what they can afford.
In addition, College Equalizer also provides a one-on-one personal counselor to guide a student from assessment, to enrollment, to graduation. The counselor helps them identify their available transfer credits from their life experience, including previous college credit earned, work and military experience, training, certificates and licenses as well as college level exams (CLEP) successfully completed.
The result is multiple degree paths for the student to choose from. The system ranks each college or university by the amount of life experience they will credit toward a degree. The amount each college credits toward a degree varies dramatically, so this could mean the difference in earning your degree in months rather than years.
Many universities limit the number of college credits they allow transferred in; College Equalizer identifies the colleges and universities that will accept the most college credits earned by the student through their life experience. This gives the student a choice in which college or online university they attend and therefore be able to earn their degree faster at one school versus another. Since more college credits transfer in, they are required to take fewer classes, and spend less money earning their degree.
College tuition is becoming a deal breaker for many adult learners. But on June 22nd, College Equalizer will introduce its' revolutionary system that will allow adult learners to compare accredited colleges and online universities by tuition rate and by how fast it will take them to earn a degree.
And because College Equalizer is not affiliated with any of the colleges in their system, they are a true advocate for the student. Choosing a college has never been easier.
For more information, please visit http://www.collegeequalizer.com.
# # #