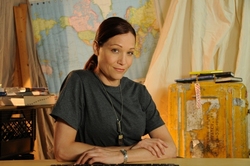 It is important that today's adult learner receive good information about tuition cost and transfer credit to choose the best school for them. College Equalizer provides students with this information and helps them every step of the way. - Derick Sutton
Tampa, Florida (PRWEB) June 18, 2010
In today's back to school environment, many Adult Learners contact a "For Profit" Online University or two they have seen on T.V. or the Internet to inquire about returning to school to earn their online degree. A "counselor" sitting in a call center from these schools will help the student by enrolling them into a class and then the admissions office works with the student to figure out if they have any credits to transfer into a degree program.
What most students don't realize is that their work and military experience, training certificates, licenses earned and college level exams successfully completed can all be credited toward earning a degree. The more credits that transfer toward a degree, the fewer courses a student needs to complete in order to earn their degree.
So when an admissions administrator from one these for profit online universities asks if they have any credits to transfer, most students tell them about previous colleges attended and that is it. Students literally miss out on having their life experience count toward their degree.
Adult learners that want to go back to school need more choices and more communication. They need the personal attention to make their return to college an informed and easy transition.
On June 22nd, College Equalizer will introduce its revolutionary college search and counseling service to the general public and corporations around the world. College Equalizer provides a one-on-one personal counselor to guide a student from assessment, to enrollment, to graduation.
The counselor uses their revolutionary, educational assessment system to instantly compare the student's life experience with the transfer credit requirements of hundreds of accredited colleges and universities around the country and helps them identify all their courses, trainings, licenses, exams and experience that could qualify for college credit.
The assessment includes a personal interview with the student to discover credits they may not even know they have. The interview and assessment also includes reviewing work and military experience, previous college credits earned, on the job training courses, employer sponsored training programs and self-college level exam programs (CLEP) they have successfully completed. The result is multiple degree paths, from many different accredited colleges and universities, for the student to choose from, saving them valuable time and money.
College Equalizer ranks each college and online university not only by the number of credits each school will accept but also by their tuition costs. College Equalizer shows students how many credits should transfer, how long it should take them to earn their degree and how much it should cost, all before they ever take a course.
And since College Equalizer is not affiliated with any of the colleges in their system, they are a true advocate for the student and give them a real choice and a real plan for success. Choosing a college has never been easier.
For more information, please visit http://www.collegeequalizer.com.
###