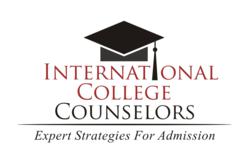 Summer is the perfect time for students to prepare for the most important standardized tests most of them will ever have to take in their lives.
Miami, FL (PRWEB) June 04, 2013
This summer student should plan on preparing for the SAT and ACT tests. Other than a student's academic record, test scores from one of these two tests are probably the most important college entrance requirement. Strong test scores can increase the chance of getting into choice colleges and open doors to scholarship opportunities.
"Summer is the perfect time for students to prepare for the most important standardized tests most of them will ever have to take in their lives," said Mandee Heller Adler, CEO and founder of International College Counselors. "Doing well requires a great deal of time, starting as early as the freshman year of high school."
Below are some tips from an expert independent college advisor:
1. Start early and study regularly. Students should do a little studying each day without the stress of classes and other activities.
2. Take practice tests of both the ACT and SAT. Books with practice tests that were used in previous actual test administrations are The Real ACT Prep Guide and The Official SAT Study Guide. These practice tests will give the most accurate idea of what a student's test scores will be. Students can also take the Official SAT Practice Test online at the College Board website.
3. Put aside some time to take timed SAT/ACT practice tests, making every effort to replicate an authentic test experience. Students should use bubble sheets and take 5-minute breaks, as possible. It's a time commitment considering the SAT is three hours and 45 minutes long and the ACT is two hours and 55 minutes long, but the tests are as much about endurance, focus and performance as they are about knowing the fundamentals. Students typically find that taking full-length practice tests is a lot harder during the regular school year.
4. Learn the solutions to every question that was answered wrong on the practice tests. Only by knowing why the right answer is right can a student boost SAT or ACT scores.
5. Check out all the different kinds of SAT resources available from Amazon, a local bookstore, or free online. There is something for everyone.
6. Learn vocabulary the fun and easy way with vocabulary cartoons, SAT crosswords, Flocabulary (hip-hop music that boosts vocabulary), and the Kaplan SAT/ACT Score-Raising Manga Series. There are many other unique resources, as well. Reading will help students with the SAT's vocabulary and writing components.
7. Seek help from tutors. Tutors can help a student improve test-taking techniques and gain score-boosting skills.
8. Know that almost every four-year schools in the U.S. accept both ACT and SAT scores. This means a student can focus his or her efforts on just one of the tests. Each test has different emphases and structure and practice tests may help determine which is better suited to a particular student. Make sure that the admission criteria for schools of choice are known before committing to just one test. The SAT also provides the chance to take Subject Tests. A few schools require some of these Subject Tests as additional requirements to an admission application.
9. Plan when to take the tests. The SAT/ACT schedule will most likely be similar to the schedule for the 2012-2013 school year. If a student plans to take the SAT II, keep in mind both the SAT and SAT II cannot be taken on the same day.
10. Repeat "it's never too early to start preparing." These are two tests that cannot be crammed for.
Parents, help relieve brain-zapping stress and anxiety by providing verbal support. Even a simple "You can do it!" can make a difference.
"There are many tricks and strategies that can bump a student's SAT or ACT score up, but consistently studying the core material will, by far, be the most beneficial," said Adler.
ABOUT INTERNATIONAL COLLEGE COUNSELORS:
International College Counselors provides expert college counseling on undergraduate and graduate college admissions, financial aid, tuition, essays, and college applications to domestic and international students.
The college counseling and college coaching services are tailored to address the goals, needs, and dreams of each student. Mandee Heller Adler, founder of International College Counselors, is a graduate of the Wharton School at the University of Pennsylvania and also received an MBA from Harvard Business School. International College Counselors' achievements include being recognized as one of South Florida's Top 100 Small Businesses in 2012.
International College Counselors has offices in New York, New York; White Plains, New York; Miami Beach, Florida; Miami, Florida; Coral Gables, Florida; Palm Beach, Florida; Boca Raton, Florida; Medellin, Colombia and Caracas, Venezuela.