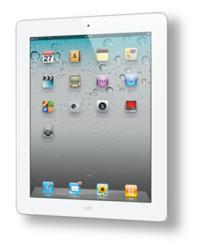 This is not a sweepstakes or a random prize drawing gimmick
San Antonio, TX (PRWEB) May 02, 2011
CollegePlus recognizes that college and dual credit students can experience learning breakthroughs in core subjects like math, science, and history with the iPad 2.
The iPad 2 can also give students the ability to create a unique learning environment, customized to their life and learning style.
For these reasons, college students and dual credit students can be supplied with a complimentary iPad 2 from CollegePlus.
"This is not a sweepstakes or a random prize drawing gimmick," says David Cohen, Director of Marketing & Public Relations for CollegePlus.
Cohen goes on to say, "CollegePlus is all about versatility and innovation, so providing students with cutting-edge technology just makes sense. Students can engage higher education while traveling the world or from the everyday places they go. College students demand freedom and flexibility. The iPad 2 provides this."
CollegePlus has transformed higher education for students who desire a personalized education and want to live their life while earning their degree.
The iPad 2 has transformed the learning experience for students who want to customize their learning environment. CollegePlus and the iPad 2 make a great the match.
The learn more about why CollegePlus is supplying college and dual credit students with a complimentary iPad 2, go here.
To schedule an interview regarding this story, please contact David Cohen at 1-866-989-5432.
About CollegePlus:
CollegePlus serves students ages 15 through adult, by creating a customized accredited degree program designed around their specific needs, personality, and life purpose. CollegePlus students earn their fully accredited bachelor's degree in about three years and then successfully launch into the workforce or the graduate school of their choice. To find out more about CollegePlus, please visit: http://www.collegeplus.org/ipad or http://www.facebook.com/collegeplus
###