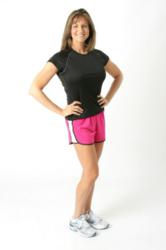 "I started Texas Fit Chicks almost 3 months ago and I've already lost 12 pounds! I have never been able to maintain a regular exercise routine until now. I am totally addicted!" Taylor
College Station, Texas (PRWEB) April 09, 2013
Texas Fit Chicks, Women-only Fitness Boot Camp in Dallas, Houston, College Station and Temple Texas.
Texas Fit Chicks, the women-only boot camp founded in 2009 by trainer Melody Chandler, has announced its newest location in College Station. Texas Fit Chicks is a non-military style boot camp that encourages women to get fit in a fun, challenging environment. Women of all ages and levels of fitness can participate in full-body workouts designed to change the way they look and feel in as little as four weeks. Texas Fit Chicks has trained more than 2,000 women throughout Texas since 2009. The organization won second place in WFAA's "A-List" contest, and was named in the top three "Best Of" Groupon businesses in the Dallas market.
Certified Personal Trainer, Texas Fit Chicks owner and College Station resident, Melody Chandler leads College Station Texas Fit Chicks camp. This camp meets on Monday, Wednesday, and Friday of each week from 6:00am until 7:00am. When a new "Chick" starts camp, she receives a full-body composition assessment and a free 30-day meal plan specially designed by a nutritionist. The meal plan includes family-friendly recipes and a printable grocery list to make healthy eating simple. At the end of four weeks, another body composition assessment is completed to measure the chick's results.
"I am so excited to bring Texas Fit Chicks to College Station," Chandler said. "We work really hard, but we have fun, too. No matter what a chick's fitness level is, she can do these workouts. I provide modifications to make sure everyone gets a workout tailored to their fitness level."
New camps are opening soon in Temple and San Antonio Texas.
New participants can begin a Texas Fit Chicks boot camp on any Monday. Chicks are encouraged to bring water, a towel, a yoga-style mat, and a set of 5- to 8-pound weights to each class. Each Friday is "ball day" where chicks utilize stability balls to get a great core workout. Texas Fit Chicks offers several enrollment packages, which can be viewed and completed online at: http://www.TexasFitChicks.com
####
FOR IMMEDIATE RELEASE
April 8, 2013
Contact: Melody Chandler
979-690-0258
Melody(at)texasfitchicks(dot)com
http://www.TexasFitChicks.com