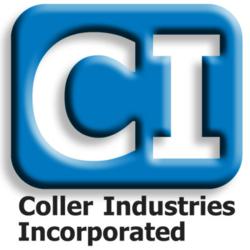 "The acquisition will enhance out existing line of ribbons...."
Gary Coller, President
Salt Lake City, UT (PRWEB) April 11, 2013
Coller Industries, Inc dba Name Tag, Inc has recently announced the purchase of Ribbon Printers along with all of its assets. Ribbon Printers is a 17 year old ribbon imprinting firm from Long Island, New York that manufacturers continuous roll imprinted ribbons for weddings, gift wrapping, etc.
Gary Coller, President of Coller Industries, Inc, said, "The acquisition will enhance our existing line of ribbons for name tags and will be located at our South Salt Lake facility."
The company has stated that it will be having the acquired machines shipped to their Salt Lake facility some time next week, and hope their new products will be available shortly thereafter.
Coller Industries, Inc, also known as Name Tag, Inc, manufactures name tags and name plates. They can also provide convention supplies such as lanyards, ribbons, and badge holders. The company was founded 1995 as a small retirement business by Clyde Coller, CEO. He quickly realized that he could not do it all on his own and hired staff. Since then the company has blossomed into a flourishing small business with its own building and over 30 employees. They have an A+ rating with the BBB, and their quality guarantee seems to suggest that they care deeply about their customers.
To check out their companies in more detail you can visit them at their websites.
http://www.personalized-ribbons.com
http://www.nametag.com
http://www.collerindustries.com