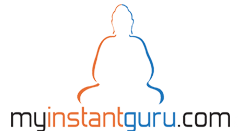 Los Angeles, CA (PRWEB) October 23, 2012
Colocation America (http://www.colocationamerica.com), a leading provider of colocation and dedicated servers, announces its new partnership with My Instant Guru (http://www.myinstantguru.com). This agreement offers clients the benefit of managed IT solutions from a distinguished brand, along with the backing of Colocation America's network. This partnership also expands Colocation America's ability to offer managed hosting and servers to current and potential clients. Other offerings from this alliance include: email and spam protection, network design and implementation, virtualization, co-managed IT services, and VoIP services.
"This union with Colocation America is an ideal merging of our commitment to excellence and innovation. Along with our shared belief in customization, this partnership with Colocation America benefits the many clients we both serve. We believe in developing affordable, comprehensive and effective plans for entrepreneurs and executives throughout the United States, which this agreement advances," says Michael Hosey, President and CEO of My Instant Guru.
"We welcome the opportunity to collaborate with My Instant Guru to provide the top managed services in our industry. Backed by our resources and technical expertise, companies of all sizes can now receive the insight of two of the technology industry's most respected brands. We look forward to prospering and expanding with My Instant Guru," says Albert Ahdoot, Director of Business Development for Colocation America.
About My Instant Guru:
Headquartered in Southern California, My Instant Guru offers a variety of managed IT services. From business continuity planning to email and spam protection and network design and implementation, My Instant Guru has an extensive selection of options for clients nationwide. These solutions are flexible, affordable and customizable for many industries and projects. For more information about My Instant Guru, please visit http://www.myinstantguru.com.
About Colocation America:
Established in 2000, Colocation America has grown to become one of the most reliable colocation and dedicated server providers in the US. Based in Los Angeles, California, Colocation America was built from the ground up by professional network engineers with a vision of delivering fully integrated, trusted colocation and server hosting services. Through their attention to detail, high level of customer service and retention, Colocation America has earned a reputation of excellence in the data center world.
Colocation America's primary data centers are located at the world famous One Wilshire building in Los Angeles, with other data centers located in New York, New Jersey, San Francisco and Chicago. For more information about Colocation America, please visit http://www.colocationamerica.com.
For more information, please contact: Shawn Ahdoot, Marketing Director, PR(at)colocationamerica(dot)com.