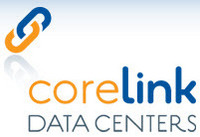 CoreLink provides businesses with highly secure, environmentally controlled, colocation services with multiple layers of electrical and mechanical redundancy
Mount Prospect, IL (Vocus) October 12, 2010
Colocation center, CoreLink Data Centers, is pleased to announce their Fall 2010 Special Event featuring a three month ramp up period in which there is no charge for colocation space for each new qualifying contract.
"CoreLink provides businesses with highly secure, environmentally controlled, colocation services with multiple layers of electrical and mechanical redundancy," said Michael Duckett, President of CoreLink Data Centers. "Our Fall Special Event allows customers to transition from their old deployment to a new one at Corelink without having to pay for two locations at the same time. For customers with new deployments, this program allows them to enjoy a customized colocation solution, relentless service and 100% uptime at a great value at no cost for up to three months."
The Fall 2010 Special Event includes 3 months free on cabinets, cages and private suites with a one-year or greater contract. CoreLink colocation services feature: Full locking cabinets – 42U x 42" deep and switched / metered PDUs included, Steel cages built to meet your space and power density requirements, Private suites, Cross Connect, 20Mbps bandwidth and 24x7 Support and Remote Hands.
CoreLink's Fall Special Event offer is valid through November 30, 2010. This offer cannot be combined with other offers and some restrictions apply. Additional details can be found at http://www.CoreLink.com
CoreLink offers all sized businesses, from large multi-national enterprises to small and medium sized businesses, the flexible colocation solutions and expert service they need to maintain their critical IT infrastructure. With data centers in Chicago, Seattle, Phoenix, and Las Vegas, CoreLink operates a national network of top-tier colocation facilities.
CoreLink customers enjoy the following benefits:

100% uptime Service Level Agreements for mission critical applications
The ability to scale up or down without the usual data center constraints
Reduced operating costs
CoreLink's "state-of-the-art" data center design and industry expertise.
Contact CoreLink Data Centers for more information about this promotion or other great values on additional colocation packages, or simply call 866.435.2375.
About CoreLink Data Centers
CoreLink is a leading colocation provider of critical infrastructure services delivered on a "state of the art," robust and environmentally friendly technology platform. By leveraging data centers in Chicago, Seattle, Phoenix, and Las Vegas with access to massive and diverse network connectivity, CoreLink delivers small, medium and large enterprise customers and service providers with high quality and uniquely agile, data center services. CoreLink's focus on aligning customer needs with the proper solution, combined with a relentless focus on service, provides the flexibility and peace of mind all businesses require from a data center provider.
Contact CoreLink Data Centers for more information about our colocation center and enterprise hosting or call 866.435.2375.
###