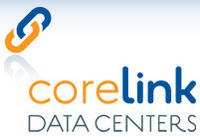 Weebly has been extremely impressed with CoreLink's innovative data center services
Mount Prospect, IL (Vocus) September 16, 2010
CoreLink Data Centers, co-location provider, is now providing Weebly, a San Francisco-based internet company, with innovative and scalable co-location solutions for its IT infrastructure. CoreLink's services include flexible contract terms, 100% uptime service level agreements, and high performing network connectivity.
"Weebly has been extremely impressed with CoreLink's innovative data center services," said Chris Fanini, Co-Founder & CTO of Weebly. "CoreLink's business model, scalability, and responsive service are the key elements that attracted us and are making it a win for both parties and ultimately our customers."
Weebly is the easiest, fastest, and most powerful way to create a free, professional looking website. Weebly's extremely easy to use web based interface allows users to build entire websites by dragging and dropping different elements (images, text, interactive content, etc.) onto the page and filling in the content.
Weebly chose CoreLink as its co-location provider because they were impressed by CoreLink's service and found CoreLink offered much more flexibility with its co-location solutions. Weebly was especially pleased with Corelink's unique scalable space and power offering, service level agreement, and guaranteed uptime when compared to other co-location providers.
"As an established co-location provider, we offer solutions for all sized business searching for a co-location or enterprise hosting facility," said Michael Duckett, President & Chief Operating Officer at CoreLink Data Centers "Our bundles deliver great value to customers by enabling increased efficiencies through our scalable technology solutions that are supported by our expert service. "
CoreLink offers data center services from five facilities located in Seattle, Phoenix, Chicago, and Las Vegas. As a co-location provider and enterprise hosting services company, CoreLink provides highly secure, environmentally controlled facilities with multiple layers of electrical and mechanical redundancy.
CoreLink gives all sized businesses, from large multi-national enterprises to small and medium sized businesses, the flexible co-location solutions and expert service they need to maintain their critical IT infrastructure.
CoreLink customers receive the following benefits:

Guaranteed uptime for mission critical applications
The ability to scale without being concerned with infrastructure constraints
Lower capital and maintenance expenses driven by a reduction in internal infrastructure needs
A decrease in operating expenses due to outsourcing facility management
Peace of mind knowing CoreLink's "state-of-the-art" data center supports their critical and customer facing IT infrastructure.
Contact CoreLink Data Centers for more information about colocation providers
For more information about Weebly visit http://www.weebly.com/.
About CoreLink Data Centers
CoreLink is a leading co-location provider of critical infrastructure services delivered on a "state of the art," robust and environmentally friendly technology platform. By leveraging data centers in Chicago, Seattle, Phoenix, and Las Vegas with access to massive and diverse network connectivity, CoreLink delivers small, medium and large enterprise customers and service providers with high quality and uniquely agile, data center services. CoreLink's focus on aligning customer needs with the proper solution, combined with a relentless focus on service, provides the flexibility and peace of mind all businesses require from a data center provider.
For additional information regarding CoreLink Data Centers or its locations, please visit http://www.corelink.com or call 866.435.2375.
###