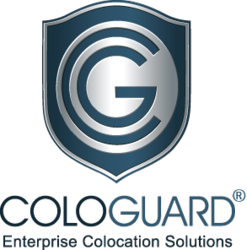 "Telecom Exchange is an excellent opportunity for the NY networking community to get together and exchange ideas,"
New York, NY (PRWEB) May 31, 2012
ColoGuard, the New York metropolitan area's leading provider of colocation and data center services, announced today that it has signed on as a sponsor of Telecom Exchange 2012. To mark the occasion, ColoGuard will be waiving setup fees for the month of June.
Telecom Exchange, which is taking place June 27 at Cipriani Wall Street in downtown Manhattan, is an annual conference for network and data center operators with a presence in and around New York City. More than 80 organizations, including ColoGuard and many of its partners, will be exhibiting at the daylong event.
"Telecom Exchange is an excellent opportunity for the NY networking community to get together and exchange ideas," said Ray Sidler, president and co-founder of ColoGuard and its sister company, GalaxyVisions. "As co-sponsors, we are looking forward to reconnecting with current providers and finding new opportunities to further expand the excellent connectivity at our data center."
ColoGuard's Brooklyn-based data center is well known for its connectivity, reliability, security and customer service. With direct access available to eight bandwidth providers, it offers customers the ability to connect almost anywhere in fewer than 10 hops. For that reason, it has established a reputation as being the colocation solution for financial services, Internet telephony and health care industries, among others. Because the data center is owned by ColoGuard, it also offers flexibilities and amenities not found elsewhere, including the option to mount antennas and other equipment on the roof of its 12-story building.
As part of ColoGuard's sponsorship of the event, all attendees will receive mints with the company's logo. ColoGuard also will be exhibiting on the show's floor and representatives will be on hand to discuss opportunities at the ColoGuard's 15,000-square-foot data center, which is less than 5 miles from Manhattan.
"We invite everyone to stop by our exhibit for a mint and leave with an understanding of ColoGuard as the region's affordable, most reliable colocation provider," Sidler said.
To mark the event, ColoGuard is waiving setup fees for new colocation customers for the month of June. For more information on ColoGuard's services, please contact Sales at 1.800.645.0321 or email sales(at)cologuard(dot)com.
About ColoGuard
ColoGuard Inc. is a subsidiary of GalaxyVisions and was born out of the increasing need for affordable enterprise colocation solutions. ColoGuard is a privately held managed colocation facility based in the heart of Brooklyn, NY, just minutes from New York City. With a state-of-the-art in-house datacenter, ColoGuard's goal is to provide affordable enterprise colocation solutions for companies of all sizes. ColoGuard's facility offers a diverse network routes via dark fiber, 24/7/365 live technical support and prices and services that are unmatched by competitors.
About Telecom Exchange 2012
Telecom Exchange is an annual industry networking event that offers face-to-face meetings, round-table discussions and a neutral, exhibit hall environment. The event is attended by the data center and colocation facility operators as well as the local and global network operators who have connectivity within these facilities.