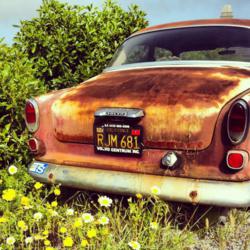 All of our products are of professional quality--suited for professional photographers and designers--but we also cater to enthusiasts and hobbyists
San Francisco, CA (PRWEB) May 24, 2012
Mid-June marks the launch of a new iPhone application by Photoworks SF, a film developing and color print shop in San Francisco. The application, which will be available for download via iTunes, will allow customers to easily transfer their snapshots and processed Instagrams from their phones onto printed paper.
The application will allow users to order different products from Photoworks, including print packs in 4-by-6, 5-by-5, 5-by-7 and 8-by-8 sizes. Customers will also be able to avail themselves of the company's canvas prints and bamboo mounting.
"All of this from your phone," David Handler of Photoworks SF said. "The goal is to get people's snapshots, as well as their processed Instagrams, off the phone and onto photo paper. There will also be a shipping option, which makes for a potentially great gift idea."
Over the years, Photoworks has evolved from a one-hour photo lab in 1987 to a current-day venue where digital technology is embraced. The company's present services include printing from digital files, such as color prints, postcard printing and photobooks. In addition, it offers canvas and fine arts, such as gallery wrap and giclee printing; digital press, such as business card printing and brochure printing; and imaging, such as photo restoration.
"All of our products are of professional quality--suited for professional photographers and designers--but we also cater to enthusiasts and hobbyists," Handler said.
For more information about the iPhone application or any of Photoworks SF's products or services, call 415-529-5212, view the printing experts on the web at http://www.photoworkssf.com or visit 2077A Market St. in San Francisco.
About Photoworks SF
Photoworks SF is San Francisco's premier photography lab and image processing center. Since 1987, Photoworks SF has met the needs of the San Francisco Bay Area's photo community and beyond. Its comprehensive services are tailored to both amateur and professional photographers who are looking to get the most out of their images. Catering to digital and traditional film photographers, its services include giclee printing, postcard printing, film scanning, business cards printing, brochure printing, color prints and more.