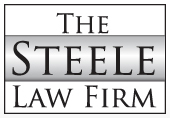 Denver, CO (PRWEB) November 30, 2012
Colorado Criminal Defense law firm, The Steele Law Firm proudly announces the launch of a new website for the Firm's Colorado Criminal Defense practice. The Steele Law Firm represents criminally charged individuals in Colorado for a variety of criminal defense matters including: Colorado DUI/DWAI , Traffic Offenses, Municipal Offenses, Assault in Colorado, Domestic Violence, Property Crimes/Theft Crimes, Drug Crimes, Probation Violations and Sex Offenses among others.
The Steele Law Firm website provides current and relevant and Colorado criminal defense resources, including a Colorado criminal defense attorney blog with information about criminal defense in Colorado. Current blog articles include, "How Much Does a Colorado Criminal Defense Attorney Cost" and "Public Defender versus Private Attorney?"
About Cleo Steele: Cleo Steele was born in Colorado and attended East High School in Denver. Mr. Steele attended the University of Denver where he double majored in Psychology and Criminology. He attended the University Of Colorado Law School in Boulder for his criminal defense and trial advocacy focused legal studies. Mr. Steele has wide-ranging experience in assisting thousands of clients as a Deputy State Public Defender with all types of Colorado criminal charges. His Colorado felony defense experience includes representation of individuals against charges of theft, sexual assault, possession and distribution of controlled substances, kidnapping, assaults, and many other felony offenses. Additionally, Mr. Steele has experience representing juveniles charged with petty, misdemeanor, and felony offenses.
For more information about the Steele Law Firm and to schedule a Colorado Criminal Defense lawyer consultation visit http://www.steeledefensecolorado.com/contact-us or call 303-803-1046.