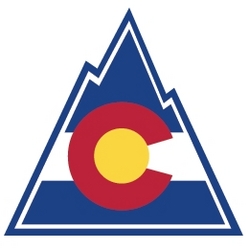 We are all very excited about introducing Kaiser Permanente to Colorado businesses and making some new friends along the way.
Santa Rosa, CA (PRWEB) November 23, 2010
KaiserQuotes.com, a top producer for Kaiser Permanente, known for its high sales of medical insurance in California , now services businesses based in the Denver/Boulder and Colorado Springs regions in the state of Colorado.
"The Kaiser Permanente Individual and Family Plans have been increasing in popularity in Colorado. We are anticipating the Kaiser Permanente Group Plans to receive a positive reception as well," commented KaiserQuotes.com's CEO, John Hansen.
KaiserQuotes.com has been assisting individuals and families with their medical insurance needs in Colorado for the last two years. With the extension of its services to employers, KaiserQuotes.com can now offer a wider range of Kaiser Permanente program options. Now, family operations can receive quotes on Colorado business health insurance and get helpful support in order to determine the best fit for their group's needs.
Kaiser Permanente offers a diverse portfolio of Colorado health insurance plans to small groups with 2-50 employees. Eligible employees must work at least 24 hours weekly and earn at least minimum wage. Additionally, the company must have actively engaged in business for at least 50% of the work days the last quarter. The most popular Colorado group medical plans are the $500 HMO, $1200 HMO, and $2000 HMO Deductible Plans. Eligibility is not subject to medical underwriting.
Business medical insurance is available to groups of one as well. These would be underwritten by Kaiser Permanente's Business Group of One program. The company must have had significant business activity for at least one year. Applicants are subject to medical underwriting. Business groups of one can apply for any of the group plans. However, only two health plans are available to business groups of one who do not pass medical review: Basic HMO or Standard HMO.
Despite the fact that individual and family health plans tend to be more affordable, in some cases it is more advantageous to consider a group plan. For example, individuals with severe, recurring, or chronic medical conditions may wish to enroll under a business plan since there is no pre-existing medical condition clause. This means that there is no medical underwriting for group medical insurance plans in Colorado. Employees, spouses and dependent children will not be denied for pre-existing health conditions. Also, Colorado group health insurance plans include maternity coverage, while Individual/Family Plans do not. Thus, those looking for pregnancy benefits would want to elect for a group plan in order to get maternity coverage. Group plans allow dependent children up to age 26 to stay on their parents' family plan.
"A lot of hard work and research has been invested in learning how to meet the needs of employers in Colorado. We are all very excited about introducing Kaiser Permanente to Colorado businesses and making some new friends along the way," said Jessica Howland, Vice President of Colorado Group Sales at KaiserQuotes.com.
To obtain a quote or to determine eligibility for group insurance go to kaiserquotes.com or call 1-877-752-4737, extension 417.
###