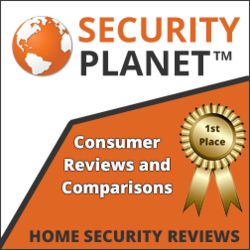 Compare the top home security companies in the nation on SecurityPlanet.com.
Boulder, CO (PRWEB) April 13, 2013
SecurityPlanet.com has educated thousands of consumers on what to look for when deciding on a home security monitoring company. The easy to read reviews and detailed comparisons make SecurityPlanet.com the useful resource consumers choose for unbiased and impartial home security reviews.
Colorado is home to more than of 5.1 million people. Based on the FBI's Uniform Crime Report there are roughly 133,000 property crimes each year. Colorado residents are aware of the importance of home security and safety and now have an 3rd party source of information to consult when searching for a home security system. Reliability and safety are a couple of key subjects which were uncovered when conducting the Colorado home security company reviews.
Gavin Anders from SecurityPlanet.com states, "Colorado residents expressed interest in home automation along with home security. The two go hand in hand as most home security providers now incorporate home automation features such as lighting control, adjusting the homes temperature along with controlling small appliances. The top ranked home security providers on SecurityPlanet.com all have these features available."
FrontPoint Security was awarded as the top home security system company in the state of Colorado. FrontPoint Security provides home security services throughout the United States and Canada by furnishing their customers with wireless home security equipment from GE Security. FrontPoint Security's capability to maintain an excellent customer service rating coupled with their cellular-based technology has made them a popular choice amongst buyers. Close to FrontPoint Security, the two other top rated home security providers are Protect America and ADT Security. Protect America pioneered the do-it-yourself or DIY home security system and has been around for over 20 years. ADT Security has over 6 million customers nationwide, keeps an excellent Better Business Bureau rating and delivers their customers professionally installed home security systems.
SecurityPlanet.com discovered that Colorado consumers were interested in the mobile features that the leading security companies provide. Companies like FrontPoint Security and Protect America offer their customers with remote capabilities like text message notifications and the ability to remotely disarm the home security system. Additionally, wireless home security cameras supply functionality for customers to remotely stream video right to an iPhone or Android device. To review the features and the services of the top home security system providers visit SecurityPlanet.com at:
SecurityPlanet - Home Security Comparisons
About SecurityPlanet.com
SecurityPlanet.com is dedicated to delivering consumers with the best home security system information available. Visit SecurityPlanet.com for more information on the leading home security system companies.