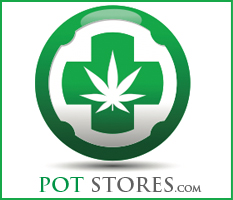 25 percent Tax Rate on Recreational Pot Sales in Colorado.
Denver, CO (PRWEB) April 30, 2013
Colorado lawmakers have just approved a proposed tax rate that would affect recreational marijuana under the state's new legalization laws. As it stands now, the State House agreed to an excise tax of 15 percent with a 10 percent additional sales tax on recreational marijuana purchases. According to the April 30 edition of the Denver Post, discussion regarding tax rates involved maintaining an even balance between high revenue and consumer demand. Although Colorado House Republicans are arguing that this tax proposition is simply too high to be accepted by customers, Potstores.com predicts the tax rate will eventually pass due to the overwhelming popularity of legalizing recreational marijuana in Colorado as well as many other U.S. states.
This proposal also stipulates that with the initial $40 million collected by enacting a 15 percent excise tax, Colorado would use it to construct new public schools. Revenue from the sales tax plus local sales taxes would be meted out to local law enforcement and governments for the regulation of recreational marijuana laws.
However, Loveland Republican Brian DelGrosso stated on the floor that he thought such a high tax would ambush potential revenue stemming from the legalization of recreational pot. DelGrosso also added that he considered Colorado politicians were "playing a game of chicken with the voters".
Alternately, Colorado State House Democrats have berated DelGrosso and other House Republicans for inventing and exaggerating consequences of the proposed tax rates, claiming that Republicans are taking issue with imagined consumer backlash just to impede the progress Colorado has made so far in the legalization of recreational marijuana.
Even with obstructionist Republican strategies interfering with necessary tax rate proposals, the voters will have the final say in approving tax rates after the bill passes the Senate. When this occurs, Potstores.com expects Democrats to be correct in believing that Colorado voters would easily pass such a tax rate bill. According to polls recently conducted, there is overwhelming support for a recreational marijuana sales tax of 10 percent.
In fact, democratic Representative Dan Pabon called the controversy coming from the right nothing more than fear-mongering based on "a fundamental disagreement with the subject matter of what the voters approved". In response to Pabon's rhetoric, House Minority Leader Mark Waller complained that advocates of legalizing marijuana are not receptive to support of the tax proposal, although Democrats have stated otherwise.
Can a bipartisan solution be found without further delaying or distorting the consummation of Colorado's recreational marijuana laws? One Republican representative thinks so and has even introduced the idea of attaching a "repeal of marijuana legalization" to the 10 percent tax measure in order to provide an incentive for pot advocates to support the bill. Although no such repeal measure has yet been officially introduced, Potstores.com anticipates that Colorado Democrats who are fed up with Republican obstructionism may aggressively promote this idea if right-wing Colorado representatives continue to employ forestalling tactics that are not in the best interest of Colorado or its citizens.