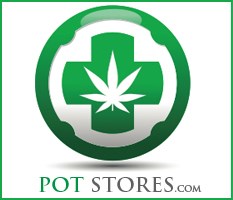 Colorado lawmakers require "Ganjapreneurs" to pay a $5000 application fee.
(PRWEB) August 26, 2013
Although Colorado state regulators are already deciding on laws concerning licensing guidelines for entrepreneurs wanting to get into the pot business in January, 2014 , Potstores.com suggests that this activity may not be the positive sign pro-pot people have been waiting on regarding the sale of recreational pot in Colorado. According to an Associated Press article published in the Washington Post on August 20, "Colorado's marijuana industry is shaping up to be legal, but not cheap" (http://articles.washingtonpost.com/2013-08-20/business/41427629_1_marijuana-industry-marijuana-workers-pot-shop-owner).
Some of the licensing rules being considered by Colorado lawmakers involve "ganjapreneurs" paying a $5000 application fee prior to starting a recreational pot shop, plus another fee of up to $14,000 to procure an operational license. For those wanting to take advantage of the legalization of pot in Colorado by selling both recreational and medical marijuana, they will be expected to pay twice the amount they would have to pay if they chose to sell only recreational pot. The Washington Post article further states that even after coughing up the cash for application and operational licenses, applicants must then pass a stringent background check as well as proof of residency and citzenship.
While the greening of Colorado is being excitedly anticipated by pot aficionados, Potstores.com cautions entrepreneurs that lawmakers are going to throw in enough red tape to partially bury that enthusiasm under a labyrinth of regulations. Although medical marijuana was OK'd in Colorado over a decade ago (http://www.colorado.gov/cs/Satellite/CDPHE-CHEIS/CBON/1251593016680), Colorado lawmakers are attempting to control, restrict and capitalize on a drug that has, in essence, been legal in their state since 2000.
No one will dispute the fact that application fees are necessary to pay for background checks on anyone wishing to initiate a medical or recreational marijuana business, especially since these checks can ensure that Mafia-types or drug cartel individuals are not allowed to infiltrate the pot industry in Colorado. However, expecting entrepreneurs to pay such large fees for operational licenses is being questioned by Colorado's pro-pot people as nothing more than out-of-control capitalism. In the Washington Post article, head of Denver's Medical Marijuana Industry Group Micheal Elliot asserts that Colorado "is charging high fees with no rational basis in the costs of enforcement" (http://articles.washingtonpost.com/2013-08-20/business/41427629_1_marijuana-industry-marijuana-workers-pot-shop-owner).
Elliot further states that marijuana shop owners should not have to pay such exorbitant licensing fees if they want to accommodate medical and recreational pot users. "It's not going to cost twice as much to enforce the law at a dual-use facility," Elliot claims. "It may cost more but not twice as much."
With additional regulations looming over the heads of Colorado's existing and potential pot shop owners, such as a proposed "seed-to-sale" monitoring system integrating video surveillance with the growing, packaging and selling pot to all customers, Potstores.com suggests that anyone entertaining the idea of entering the Colorado pot business be well funded.