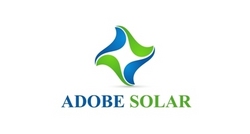 These seminars are designed to help expand the Colorado solar power industry through education, and we feel that home owners and business owners have a lot to gain by installing solar power systems
Denver, CO (Vocus) April 17, 2010
As energy prices continue to skyrocket, Adobe Solar, one of the premier Colorado solar installers is pro-actively encouraging Coloradoans to attend one of their residential solar seminars just announced for 2010. The seminars will be held at libraries across the Denver metro area and admission will be free for all seminars.
Each of the Colorado solar seminars will highlight the benefits of solar power for homes. These informational seminars are strongly encouraged for any Coloradoans interested in residential solar power and how to support their current daily lifestyle at home while also giving some consideration to anticipated future needs.
Solar Power 101: Intro to Solar Electric Systems for Homes and Businesses
Topics to be covered during the seminar include:
*How Solar Power Sytems Work
*Components of a PV Solar System
*Tying Your Home Solar Power into the Grid
*Expected Cost Savings
*Commercial rebates and tax incentives
*Colorado Solar Rebates from the Governors Energy Office
"These seminars are designed to help expand the Colorado solar power industry through education, and we feel that home owners and business owners have a lot to gain by installing solar power systems," says Adobe Solar owner Greg Koss.
Seminars are currently scheduled for the following locations / dates:
22-Apr - Golden Library: Golden, CO
29-May - Highlands Ranch Library: Highlands Ranch, CO
10-Jun - Eugene Field Library: Denver, CO
8-Jul - Golden Library: Golden, CO
5-Aug - Belmar Library: Lakewood, CO
30-Sep - Golden Library: Golden, CO
16-Oct - Highlands Ranch Library: Highlands, Ranch, CO
18-Nov - Eugene Field Library: Denver, CO
9-Dec - Belmar Library: Lakewood, CO
A native of Denver, Koss, is proud that Adobe is able to provide the people of Denver and the surrounding area with clean, renewable solar power. With current support from the Obama administration, Koss is hopeful that the future of solar energy in Colorado will continue to be bright. Koss hopes this is only the beginning of the solar energy boom and is enthusiastic about its continued growth and popularity.
About the Colorado solar power company – A privately owned Denver, Colorado-based company, Adobe Solar installs solar power systems, photovoltaic solar panels and solar power inverters for homes and business in Denver and Boulder, Colorado.
Adobe Solar
191 University Blvd. #830
Denver, CO, 80206-4613
Phone 303-339-0308
Fax: 303-325-3427
# # #