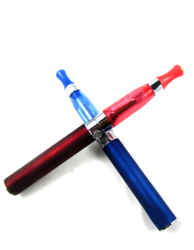 It is constructed to resemble a business pen when fully assembled...
(PRWEB) November 25, 2012
Marijuana is now legal in Colorado, an unprecedented announcement that came along with President Obama's 2nd election. In celebration of the pot culture event, a Hash Oil vape pen known by slang as the 'trippy stick,' was launched. Found exclusively on-line at TrippyStickVaporizer.com, the Colorado Wildfire trippy stick is red hot!
Boasting the latest internal technology, the Colorado Wildfire is a limited edition release. On-line MMJ hardware shop, TrippyStickVaporizer.com, teamed with manufacturers of today's top vape pens for the launch. Stainless steel processing gears and A-grade batteries, make it choice for royal vapesters and MMJ hipsters.
The Colorado Wildfire trippy stick carries a suggested retail of $134.99. The model will be discontinued after first inventory stock has sold out.
A great piece for those that value privacy, it is constructed to resemble a business pen when fully assembled. The trippy stick's tip is covered by a metal thronged cap. It's length matches luxury ink pens.
Fast shoppers can buy the the 'Colorado Wildfire' for $111.11, today only. The exclusives retailer is offering a "Cyber Monday deal" on the new trippy stick vaporizer pens for 72 hours. Once limited inventory is sold, the pen will not longer be available for sale at the discounted 'Cyber Monday' sales price.
TrippyStickVaporizer.com was launched in early 2011. The top on-line store for hash oil vape pens, aka "trippy sticks", the site services thousands of vapesters monthly. They continue to be the premiere Trippy Stick vendor on-line.