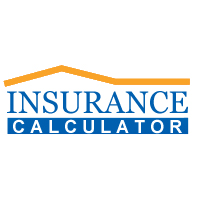 Denver, CO (PRWEB) October 22, 2012
The state of Colorado and its Department of Motor Vehicles (DMV) have a unique set of rules and regulations for drivers in Colorado. Insurance Calculator Inc. is pleased to announce the release of a free auto insurance guide dedicated to drivers in Colorado. The guide is accessible online at InsuranceCalculator.net and it contains all the critical information one must know from applying for permits to becoming insured.
"We are very serious about becoming the go-to resource for all auto insurance needs," said Stephanie Vettaikam, VP of Marketing of Insurance Calculator Inc. "From driving a car, riding a motorcycle, to operating a commercial vehicle, the guide contains all the critical information you need to know regarding to the state's regulations and steps to apply for permits."
The guide starts with a list of the top rated insurance companies in Colorado. Consumers can also obtain and compare quotes from the leading insurance providers in Colorado directly on the page. "We partner with the best auto insurance providers throughout the state. We maintain good relationships with our partners in order to provide competitive, affordable, and exclusive quotes to our users," Stephanie added.
Insurance Calculator Inc. carries many types of auto insurance products. Consumers in Colorado can use the guide and the quotes comparison engine on the page to find and compare quotes on car, truck, motorcycle, RV, ATV, classic & antique, and military car insurance quotes.
To access the guide, visit: Auto Insurance in Colorado