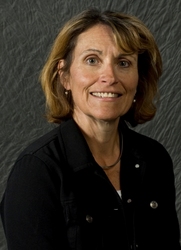 Her range of experiences at some of the country's top cultural institutions will provide us with fresh perspectives, amplify our resources, and offer broad insights to help us create a new first-class history museum.
Denver, CO (PRWEB) July 3, 2008
The Colorado Historical Society is pleased to announce the appointment of Ms. Kathryn Hill as its Chief Operating Office and Director of the Colorado History Museum.
Hill comes to the Colorado Historical Society with more than 20 years of museum and nonprofit management experience--from visitor and retail services to exhibition and program planning and execution. As a leader and a team builder, her team will focus on developing the vision, exhibits and programs for the new 200,000 square-foot Colorado History Museum at 1200 Lincoln/Broadway, which is slated to open in 2012.
Hill's previous experience includes serving as Chairman of Public Services at Chicago's Field Museum, where she developed the museum's first visitor services program and was part of the team that successfully lobbied for the relocation of Lake Shore Drive to create a three-museum campus on Lake Michigan. In 1992, she served as a member of the charter management team for the opening of the United States Holocaust Memorial Museum in Washington, D.C., and was charged with planning and managing the front-line operations of one of city's most-visited museums. And, as the first CEO/COO of Imagine It! The Children's Museum of Atlanta, which became a premiere tourist attraction, she led facilities planning, exhibit design, fundraising and staffing efforts.
Since 1994 she has been the principal of a successful independent consulting practice, providing new and changing organizations support in a variety of areas. Hill has served more than two dozen museums and arts organizations from Shanghai to San Juan and throughout the United States. She has served as project manager for Atlanta's High Museum of Art's family learning gallery. In addition, she developed comprehensive opening plans and programs for such new facilities as the Newseum in Arlington, Va.; Port Discovery in Balitmore, Md.; and the Museum of Jewish Heritage in New York, N.Y.She served on design and planning teams at other new facilities including the National Underground Railroad Freedom Center in Cincinnati, Ohio; the Oklahoma City Museum of Art and the Hershey Museum in Hershey, Pa. She also created visitor services and training programs for such institutions as the Exploratorium in San Francisco and The Franklin Institute in Philadelphia.
In 2005, Hill moved to Denver and became the Executive Director of the Colorado Alliance for Arts Education (CAAE). Working with the board and staff, she engineered a strategic planning process that led to the eventual merger of CAAE and Young Audiences of Colorado to create Think360 Arts Complete Education, the state's largest and most comprehensive arts education organization. She serves as Vice President of the Board of Arts for Colorado, the state's arts advocacy organization.
"As we move forward to plan a new era for the Colorado History Museum, we are excited to bring Kathryn Hill on board as part of our incredible team of experts at the Colorado Historical Society," said Edward C. Nichols, Colorado Historical Society President & CEO. "Her range of experiences at some of the country's top cultural institutions will provide us with fresh perspectives, amplify our resources, and offer broad insights to help us create a new first-class history museum."
"We are committed to seeking out the best professionals in the field who will help us take the Colorado Historical Society in exciting new directions," said W. Bart Berger, Chairman of the Colorado Historical Society's Board of Directors. "A little over a year ago, the board of directors brought in Ed Nichols as President & CEO for his business and marketing background and his connections to communities in Colorado. Today, we bring in Kathryn Hill as COO for her notable experience with nationally recognized museums and cultural institutions, and her track record of success at these organizations."
"Colorado has an extraordinary opportunity to build a new facility that tells our past in ways that will reach the entire community and help us shape our future," Hill said. "The board and staff of the Colorado Historical Society share a compelling vision for the institution, and I am thrilled and honored to become part of this team."
Hill is a Phi Beta Kappa graduate of Mount Holyoke College and pursued graduate studies in theater at Northwestern University.
She will officially begin service at the Colorado Historical Society in the latter half of July.
Background
The Colorado Historical Society was established in 1879 and is headquartered at the Colorado History Museum in Denver. As the designated steward of Colorado history, the Colorado Historical Society aspires to engage people in our State's heritage through collecting, preserving, and discovering the past in order to educate and provide perspectives for the future. This educational institution contains History Colorado, the 12 museums and historic sites across the state, its public programs and services; the Office of Archaeology and Historic Preservation, the Stephen H. Hart Research Library, and administers the State Historical Fund, a preservation-based grants program funded by limited stakes gaming tax revenues. For more information call (303) 866-3682 or visit the Colorado Historical Society website.
# # #