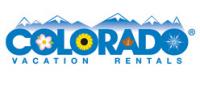 The partnership will allow both organizations to leverage each other's skills and technology.
Denver, CO (PRWEB) January 31, 2013
ColoradoVacationRentals.com, a fast-growing collaborative web referral site, announced today a new partnership with Austin, Texas-based HomeAway Software®, a cutting-edge technology solutions supplier designed specifically for the vacation rental management industry.
ColoradoVacationRentals.com is dedicated to helping national and international travelers find vacation rental properties anywhere in the Rocky Mountain State. The two organizations plan to bring their mutually beneficial capabilities to provide a better experience for property owners, property managers and travelers.
John Romano of ColoradoVacationRentals.com says the partnership will allow both organizations to leverage each other's skills and technology in order to bring their services to a new level.
"Our clients have come to expect high quality services every time, and ColoradoVacationRentals.com has always worked hard to please them," Romano says. "HomeAway Software, has proven time and time again that they have the same dedication to quality and accuracy when it comes to the property managers who utilize their services."
Vacation rental property managers who use HomeAway Software's ISILink® and EscapiaNET℠ solutions now have the option to advertise their properties on ColoradoVacationRentals.com, for broader exposure to a global network of travelers searching for vacation rentals.
Partnering with HomeAway Software also enables ColoradoVacationRentals.com to reach and attract more qualified leads. Property management teams can then broaden the reach of their travelers by using ColoradoVacationRentals.com's website data feed (API), making it simple to stay on top of their properties and maintain up-to-date information on rates and availability.
For more information, visit the Colorado Vacation Rentals website or call John Romano at 303-219-9819 ext 1004.
About ColoradoVacationRentals.com
ColoradoVacationRentals.com is a collaborative travel website that matches property owners with vacationers looking for their perfect Colorado vacation rental property.
The mission of ColoradoVacationRentals is to connect travelers from all over the world with property owners in Colorado by providing detailed listings of properties, and a safe and efficient way of communicating right on the website. Powerful search tools allow renters to narrow down listings in order to find the vacation rental of their dreams. Prospective renters can research, compare and book cabins, villas, houses, ski chalets, condos and other great vacation properties anywhere in Colorado.
About HomeAway Software
HomeAway Software is a leading supplier of integrated business management and online solutions for the vacation rental industry. HomeAway Software provides six different software solutions to choose from, all of which connect to data "hubs" that allow property managers to easily distribute their listings to websites, enabling property managers to reach millions of travelers per month.
###