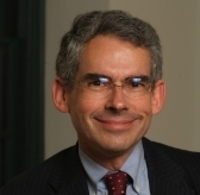 These nations regard it as a very serious – and rapidly increasing – risk that they will lose some or many of their islands.
New York (Vocus) August 2, 2010
Rising sea levels due to climate change may literally wipe some island nations off the map.
There are myriad legal issues surrounding these so-called drowning nations—many of them in the Pacific and Indian oceans—that are slated to be addressed for the first time in a conference at Columbia Law School.
The Law School's Center for Climate Change Law has put out a call for papers to lawyers and legal scholars for the conference, tentatively scheduled for next May.
"These nations regard it as a very serious – and rapidly increasing – risk that they will lose some or many of their islands," said Michael Gerrard, the Center's Director and the Andrew Sabin Professor of Professional Practice.
A 2007 report from the Intergovernmental Panel on Climate Change projected that sea levels would rise an average of five millimeters per year this century, although the rise is expected to be higher in parts of the Pacific. Some island nations are particularly vulnerable as most of their land lies at most only a few feet above sea level.
The 43-member Alliance of Small Island States (AOSIS) put out a declaration last year that said "climate change poses the most serious threat to our survival and viability, and…it undermines our efforts to achieve sustainable development goals and threatens our very existence."
The conference arose after Gerrard was contacted by the U.N. Ambassador Phillip Muller of the low-lying Republic of the Marshall Islands – an AOSIS member. The Marshall Islands' government is concerned about how the many novel legal questions could be answered. An international conference appeared to be the best way to go about generating a serious discussion and academic analysis.
Among the issues Gerrard hopes the conference will tackle are:

Relocation. If an island nation is uninhabitable, where do its citizens go? If industrialized or rapidly growing nations are largely responsible for the greenhouse gases that caused sea levels to rise, should those countries be responsible for responding to the predicament of those displaced by climate change? "If you have no economy, no income, you lose all of your sense of culture, national dignity and statehood," Gerrard said. "That's a terrible situation to be in."
Continued Sovereignty. What happens to the rights of a country if it has no remaining dry land? Is it still a state? Who would control its maritime, fishing, and seabed rights? "Some of these countries control and regulate many things of significant economic value," Gerrard said. "If they are able to continue to reap the economic benefit, they may be able to pay their own way, which is a different stance than relying on international goodwill."
Legal Protections. Lawsuits and claims would inevitably result from any forced relocation. Who would be able to sue? Where? What are the causes of action and the relief and remedies that could be sought? Against whom?
Limiting the Damage. In some cases, entire countries—like Bangladesh—are not in danger, but their coastlines are. How can they be helped? "There are lots of things about climate change that can disrupt agricultural patterns and fishing," Gerrard said. "Ocean acidification is also an issue."
The Earth Institute of Columbia University has provided $25,000 in initial funding. Gerrard said additional money is being sought to offset travel expenses so participants from as many of the island nations as possible can attend.
Abstracts of no more than 300 words of papers to be presented at the conference should be sent to Gerrard at michael(dot)gerrard(at)law(dot)columbia(dot)edu.
The Center for Climate Change Law develops legal techniques to fight climate change, trains law students and lawyers in their use, and develops databases on climate law and regulation.
Columbia Law School, founded in 1858, stands at the forefront of legal education and of the law in a global society. Columbia Law School joins its traditional strengths in international and comparative law, constitutional law, administrative law, business law and human rights law with pioneering work in the areas of intellectual property, digital technology, sexuality and gender, criminal, national security, and environmental law.
Follow us on Twitter http://www.twitter.com/columbialaw
Media Contact: Steven Gosset, 212-854-787
Public Affairs Office, 212-854-2650
###