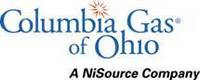 Programmable thermostats can lower heating and cooling costs by up to $180 annually and high-performance, energy-efficient showerheads can help reduce natural gas and water usage without sacrificing water flow
Columbus, Ohio (Vocus) February 12, 2009
For residential customers who want to take affordable steps now to manage their gas bills, Columbia Gas of Ohio has launched its Simple Energy Solutions rebate program to help customers reduce their natural gas consumption with energy-saving programmable thermostats and high- performance, energy-efficient showerheads.
"Programmable thermostats can lower heating and cooling costs by up to $180 annually and high-performance, energy-efficient showerheads can help reduce natural gas and water usage without sacrificing water flow," said Columbia Gas of Ohio President Jack Partridge. "This rebate program is just one of several solutions that we will make available this year to help customers save energy at their homes and businesses."
Showerheads available through Simple Energy Solutions can save a customer at least $10 a year in gas costs and also reduce water bills by saving nearly 3,000 gallons of water per year.
Residential customers are now eligible for rebates of $10 off qualified high-performance, energy-efficient showerheads and $25 off ENERGY STAR® qualified programmable thermostats. The rebates are offered through Columbia's e-store at ColumbiaGasOhio.com/e-store or by calling 1-866-542-4767. Products must be ordered using a valid Columbia Gas of Ohio residential account number. Customers who purchase eligible thermostats and showerheads from a local retailer can download a mail-in rebate form from the e-store or call 1-866-542-4767 to request a rebate form be sent to them.
The rebates are part of Columbia's Energy Solutions, a new portfolio of energy efficiency programs that is scheduled to operate now through 2011. Columbia will invest up to $24.9 million over three years on programs open to all residential and small commercial customers. The program is expected to reduce carbon dioxide emissions by nearly 252,000 tons. According to the U.S. Environmental Protection Agency, that is the environmental equivalent of removing over 41,538 cars from the road for a full year.
Additional residential offerings expected to launch this year include energy efficiency solutions for existing and new homes and small businesses. The company is also expanding its existing WarmChoice® home weatherization program for low-income customers.
In addition to installing programmable thermostats and high-performance, energy-efficient showerheads, Columbia Gas of Ohio offers these additional no- and low-cost tips to help customers start saving energy in their homes today:

Lower your water heater temperature to 120 degrees. For added savings, have
your water heater wrapped with an insulation blanket.

Let the sun work for you. In the winter, leave your window coverings open during the day so that the heat of the sun can help warm your home. In the summer, close the blinds in the morning to shade your rooms.
Install weather stripping to block drafts from underneath doors. You'll improve comfort and save money on heating.
Make sure that heat registers have proper airflow. Sometimes vents can be blocked by furniture and heat doesn't circulate properly. Just by rearranging the room, you can improve comfort and lower costs.
About Columbia Gas of Ohio
Columbia Gas of Ohio, with headquarters in Columbus, is one of the nine energy distribution companies of NiSource Inc. (NYSE: NI). Serving approximately 1.4 million customers in 60 of Ohio's 88 counties, it is the largest natural gas utility in the state. NiSource distribution companies serve approximately 3.8 million gas and electric customers primarily in seven states. More information about Columbia Gas of Ohio is available at: ColumbiaGasOhio.com.
FOR ADDITIONAL INFORMATION
Ken Stammen (kstammen at nisource dot com), (614) 460-6231
Chris Kozak (crkozak at nisource dot com), (419) 539-6043
Ray Frank (rfrank at nisource dot com), (440) 240-6122
Dave Rau (drau at nisource dot com), (614) 460-6808
Gayle Nowak (gayle at haggman dot com), (978) 525-3742
###