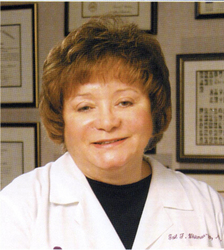 The couple had a great desire to have their own biological child. We were excited to get the birth announcement and pleased the child is healthy.
West Columbia, SC (PRWEB) April 25, 2011
Imagine being faced with this choice... Learning for the first time that you have an incurable disease or taking action to make sure your new child is free from risk of the disease.
One South Carolina man was faced with that exact dilemma as he and his wife turned to the expertise of fertility specialist Gail Whitman-Elia at Advanced Fertility & Reproductive Endocrinology in West Columbia, SC. Their issue, the risk of possibly passing the gene for Huntington's disease to their child.
Members of the husband's family have historically carried the disease gene. He and his wife were considering having a child in consultation with Advanced Fertility's reproductive expert, Gail Whitman-Elia, MD.
Although the man's family had a history of the disease, the husband had never been tested. Now, ready to consider starting a family of his own, he did not know for sure if he was a carrier. The odds were 50-percent that he had the gene that could be passed on to his offspring.
A highly-technical treatment plan offered a medical solution to essentially end a long-standing lineage of familial Huntington's disease should the husband turn out to be a carrier. Just born, their new baby is the result of the diagnostic and treatment plan.
Huntington's disease is a progressive, degenerative disease that causes certain nerve cells in the brain to waste away. As a result, those affected may experience uncontrolled movements, emotional disturbances and mental deterioration. As an inherited disease, signs and symptoms usually develop in middle age. Medications are available to help manage the signs and symptoms of Huntington's disease, but treatments can't prevent the physical and mental decline associated with the condition.
After medical and psychological counseling at Advanced Fertility, the couple decided to move forward utilizing in-vitro fertilization. This highly-advanced procedure involves the harvesting of eggs from the mother and sperm from the father to create egg fertilization in the fertility center's lab. The resulting embryos would be tested to see if they were carriers of the Huntington's gene.
This was an extremely difficult decision for the father-to-be. Should any of the embryos test positive for Huntington's, it would, for the first time, confirm that he was a carrier of the gene.
During in-vitro fertilization, fertilized eggs become embryos and cell division begins. Within three days, eggs reach an eight-cell stage where one cell can be safely removed from each embryo without affecting future ability to continue to grow normally.
This one removed cell, from each harvested embryo, contains the complete DNA structure of the entire embryo and can be examined through a technique called Preimplantation Genetic Diagnosis or "PGD" (also known as Preimplantation Genetic Screening or "PGS"). This specialized diagnostic testing reveals gene structure including whether embryos have a specific gene, in this case Huntington's.
PGD testing of embryos gives the fertility specialist the ability to only implant embryos that have tested negative for the Huntington's gene. That gives the couple the confidence that they will give birth to a child free from the gene.
"This couple had great desire to have their own biological child," stated fertility expert and reproductive endocrinologist, Dr. Gail Whitman-Elia at the West Columbia fertility clinic. "In this case, the testing confirmed that the father was a Huntington's carrier. It was a potential outcome of which the couple was fully aware before we started this process."
While, through the genetic testing, the father did learn he was a Huntington's carrier, the couple is ecstatic over their newborn, Huntington-gene-free, healthy baby girl. This child now essentially ends the danger of this family generating future generations of children at risk of the disease.
"Obviously it's was a tough, personal decision," added Dr. Whitman Elia. "We were excited to get the birth announcement and pleased the child is healthy."
Preimplantation Genetic Diagnosis, in conjunction with in-vitro fertilization, is also used to screen for other genetic diseases that can be passed from parent to child. PGD can be performed for virtually any medical condition that has a known DNA sequence. Some of the more common include sickle cell, cystic fibrosis, and familial cancer syndromes. It is available throughout the country at quality fertility centers.
For more information about the medical technologies of infertility therapy, in-vitro fertilization or preimplantation genetic diagnosis, call the Columbia fertility experts at Advanced Fertility at (803) 939-1515 or visit the clinic's website, http://www.ivfwecare.com.
The week of April 25th has been designated as "National Infertility Awareness Week".
###