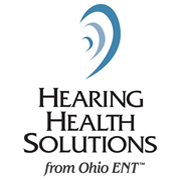 Columbus, OH (PRWEB) May 06, 2013
As a way to better support the hearing health care needs of Columbus OH, Hearing Health Solutions has added a hearing aid and hearing loss reviews and testimonials page to their website. This new web page, will present the experiences of prior and current patients dealing with noise-related hearing loss, age-related hearing loss, conductive hearing loss, hyperacusis, tinnitus and other hearing challenges. Some of the testimonies are hand-written; some sent in by email and others are recorded on video. Together, they reflect the great variety of people affected with hearing problems.
All the videos appearing on the Columbus hearing aid reviews page can also be accessed from Hearing Health Solutions' YouTube channel. In addition to reviews and testimonials, the YouTube channel also includes educational content and responses to frequently asked questions about hearing aids in Columbus recorded by the audiologists and hearing instrument specialists at Hearing Health Solutions.
The professional audiology staff is pleased to offer this new enhancement noting that it's very helpful for possible patients to see themselves in the stories of other people. Americans with hearing problems need to understand that they're not on their own in their efforts to find solutions. Solutions including hearing aids are available. Hearing Health Solutions hopes that online visitors will find mutual experiences and a feeling of community on the brand new reviews and testimonials page.
Guests viewing the testimonies on the website are advised to not attempt to diagnose themselves as there are a large number of different reasons of hearing impairments. Only a qualified audiologist can correctly evaluate symptoms such as ear pain, ringing in the ears or hearing loss. Diagnosing the underlying hearing loss cause generally starts with a complete hearing test and physical examination of the ears. The solutions that have worked for the other patients featured on our reviews page, will not be appropriate in all cases.
About Hearing Health Solutions:
Hearing Health Solutions is a physician-owned and guided organization based in Ohio. The company has six offices equipped to provide its clients with the best in hearing aid technology and servicing. The staff at Hearing Health Solutions includes expert Audiologists and Board Certified Hearing Instrument Specialists, and has more than 65 years of combined experience in the field of Audiology.
Hearing Health Solutions is equipped to provide its customers with the very best in hearing aid technology and servicing. The company is committed to meeting hearing healthcare needs and includes the following services for the life of its customer's hearing at no additional charge: otoscopic exams, six month checkups, in-office cleanings, hearing tests, and hearing aid programming.