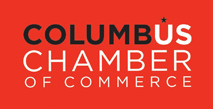 You'd be surprised what you can learn about people's politics from Facebook.
Columbus, OH (PRWEB) October 29, 2012
Ohio is regarded as a pivotal election swing state, and residents of the Columbus region reveal much of their political views via social media. The state capital, Columbus, along with the rest of Central Ohio, is famous for its voters withholding their decisions until the last minute. Anyone looking for insights into what these notoriously fickle residents are thinking should attend the free webinar—ColumbUS Decides—hosted by Fathom and the Columbus Chamber of Commerce on Tuesday, October 30 from 10:00–11:00 a.m. Registration is free.
In the days leading up to the event, opinions and views from the Columbus community will be gathered from social media discussions (including Facebook, Twitter and LinkedIn), commentary on news and political websites, and surveys sent to members of the Columbus Chamber of Commerce.
"Pundits agree that Ohio will likely cast the deciding vote in the 2012 presidential election," said Bill Balderaz, President of Fathom Columbus. "Columbus is not only Ohio's largest city, it is also very diverse. Columbus voters are well known for being independent and making their decisions at the last moment. It's no exaggeration to say that Columbus voters may decide the next president."
"As the nation turns to Ohio in the buildup to Election 2012, we can learn plenty about popular sentiment in the state capital from social media. It offers wide streams of people's unfiltered thoughts which, when organized, can illustrate trends on political leanings by location and other specific demographic groups. You'd be surprised what you can learn about people's politics from Facebook."
Registration is free for the October 30th "ColumbUS Decides" webinar.
As for the methodology behind the opinion-gathering, a team of analysts from Fathom and the Columbus Chamber of Commerce will be using an online aggregator to collect and analyze and discussions from Columbus-area citizens. These conversations include thoughts on each presidential candidate, as well as the economy, taxes, healthcare, defense and other issues.
One of the benefits of gathering information from online conversations is that they provide both a large sample set and eliminate the "observer effect" and self-selection bias associated with traditional polling. As stated earlier, in addition to online conversation, data from a recent Columbus Chamber of Commerce survey will also be factored into the research.
About Fathom
We believe that all investments in marketing and advertising should be held highly accountable. Fathom is a full-service digital marketing and analytics firm that delivers profitable revenue for its clients across multiple digital touch points. Our results-oriented approach aligns well with mid-cap and large enterprises alike. Our proven track record of success across multiple industries—including manufacturing, technology, education, healthcare and sports—allows us to back up our promise to deliver "results that matter." Companies that want simple answers to the digital world's complex marketing questions choose Fathom for the assurance that the return on their advertising budgets will be highly profitable.
About Columbus Chamber of Commerce
The Columbus Chamber provides connections, resources and solutions to help businesses thrive. Leveraging a customized, consultative approach to support members that range from small businesses to Fortune 500 enterprises, the Columbus Chamber is helping to grow the Columbus Region economy one business at a time.