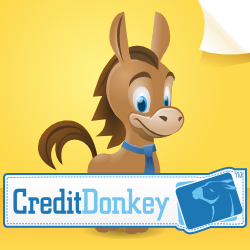 Los Angeles, CA (PRWEB) October 03, 2011
Today, the folks at CreditDonkey published their latest infographic to help American's celebrate Columbus Day.
Infographic: http://www.creditdonkey.com/columbus-day.html
Many Americans know Columbus Day as the U.S. national holiday commemorating the Italian-born explorer's arrival to the Americas on October 12, 1492. However, the holiday is about more than the discovery of the Americas, it's also a day set aside to celebrate the entrepreneurial spirit of Americans, people who are willing to buck conventional thought and take the risk involved in discovering their dreams.
Some of the American discoveries highlighted by the infographic include:

Electromagnetic Motor: 1830 by Joseph Henry
Telephone: 1876 by Alexander Graham Bell
Gasoline-powered Car: 1892 by Frank and Charles Duryea
Television: 1927 by Philo Farnsworth
Pong: 1972 by Noland Bushnell
World Wide Web Consortium: 1994 at the Massachusetts Institute of Technology
These inventions have changed the way that Americans function in their daily lives, paving the way for new companies and creating American jobs. They also can be quite fruitful for the inventors and companies responsible for the new technologies, especially when they secure a patent for their work.
With 76 percent of startup executives stating that patents are essential to their funding efforts, and patents taking an average of 33.5 months from time of application to decision in 2011, entrepreneurs often must take a big risk in funding their startup and it will be several years before they see that risk pay off. With the average startup costing about $30,000 to get off the ground, business owners often rely on the following sources for funding, as found through a survey of female business owners:
Business credit card (59 percent of respondents)
Personal/family savings (44 percent)
Line of credit from a financial institution (38 percent)
Personal credit card (34 percent)
Business loan from a financial institution (26 percent)
"These Americans take a huge financial risk to follow their dreams," said Charles Tran, founder of CreditDonkey. "They are willing to put it all on the line to see their dreams come to fruition and help create new jobs in their community. They make real sacrifices every day; sometimes it doesn't pay off, but when it does, the entire nation reaps the benefits."
So, what is the payoff of the entrepreneurial spirit that is continued to be embraced by Americans—approximately 3 million jobs, which are created by new firms every year. That's a reward to be celebrated.
Entrepreneurs can visit CreditDonkey to compare business credit cards and learn more about what small business owners are doing for success.
###