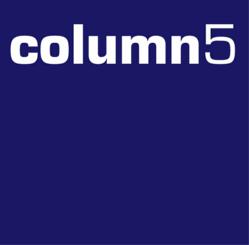 Mike's leadership will leverage all of our products and services to extend our reach and deliver greater value to our clients.
Scottsdale, Arizona (PRWEB) January 24, 2012
Column5 Consulting, a global leader in Enterprise Performance Management (EPM) consulting, is pleased to announce the addition of Michael Ney as Inside Sales Manager for the company's global sales team.
Michael has over 15 years of experience in inside sales management, strategic operations, business development, sales training, and client management. Prior to joining Column5, Ney was inside sales manager for Waste Management in Phoenix, Arizona. In that role he was responsible for launching and managing the inside sales team while leading process improvement workgroups. Michael has launched successful inside sales efforts for both Waste Management and American Express throughout his career.
"I am excited about having a seasoned professional like Mike join Column5 to build our global inside sales team," says Steve Sussman, Vice President of Sales & Marketing for Column5 Consulting. "Mike's leadership will leverage all of our products and services to extend our reach and deliver greater value to our clients."
In his new role at Column5, Ney will focus on developing and expanding the inside sales and business development functions, while forging key partnerships with SAP sales personnel. To get more information about Column5's inside sales team, please contact Michael at mney(at)column5(dot)com.
About Column5 Consulting: Column5 is the world's leading-edge consulting firm dedicated to providing high-value services that help customers leverage the power of SAP's Enterprise Performance Management suite. Column5 was founded in 2005 by key players from OutlookSoft, and quickly evolved into a global team of experts who are uniquely qualified to properly design and deliver comprehensive systems, addressing a wide range of industry and process-specific requirements. Column5's custom tailored solutions combine proven software with unparalleled technical skills and visionary enterprise performance management process expertise to deliver prompt return on investment, long-term independence and a competitive edge for our elite list of discerning clients. Headquartered in Scottsdale, Arizona, Column5 serves customers throughout North America, Europe and Asia with regional operations located in Atlanta, Boston, Chicago, Dallas, Denver, Houston, Las Vegas, Los Angeles, New York, San Francisco, Seattle, London, Paris, and Singapore. Additional information is available at http://www.column5.com.
SAP BusinessObjects Information Management (IM), as well as its respective logos, are trademarks or registered trademarks of SAP AG in Germany and in several other countries around the world.
# # #