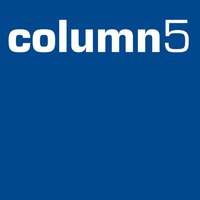 With Irwin leading the charge locally we will be able to continue to replicate Column5's global successes within the APJ region.
Scottsdale, Arizona (PRWEB) September 01, 2011
Column5 Consulting, a global leader in enterprise performance management (EPM) consulting, today announced the addition of Irwin Cheong as regional manager for the company's newest regional hub in Southeast Asia, based in Kuala Lumpur, Malaysia.
Cheong will focus on sales and business development in the region, working closely with SAP and EPM customers throughout Asia Pacific and Japan (APJ). Column5 first launched operations in Asia in January 2011 with the opening of its Singapore office, and is continuing to expand its footprint in the region to support the growing demand for EPM solutions among area businesses in the APJ marketplace.
Cheong has over 15 years of experience in corporate management, operations, business development, project management, marketing and consulting sales. Prior to joining Column5, Cheong was senior director of the Ecosystem and Channels organization for SAP Asia Pte. Ltd. In that role he managed operations and provided leadership for that organization for Malaysia and Southeast Asia businesses. In addition, Cheong was responsible for developing key partnerships and delivering business value to SAP customers by managing the interaction between the SAP internal team, partners and customers, with a particular focus on SAP® BusinessObjects™ EPM solutions and solutions for the office of the CFO. His expertise in SAP solutions included SAP BusinessObjects Planning and Consolidation and SAP BusinessObjects analytic applications.
Before SAP, Cheong was general manager of Sunway Technology Group, a Malaysian-based consulting firm and system integrator specializing in industry-specific, end-to-end consulting on information technology and outsourcing services. His areas of expertise included business process engineering, performance management (i.e., financial planning and consolidation) and analytics, enterprise resource planning, supply chain, customer relationship management (CRM), technology integration and infrastructure implementation.
"I am excited about having a seasoned professional like Irwin join Column5 and manage sales activities in the region," says Gary Hawton, director, International for Column5 Consulting SEA Pte Ltd. "With Irwin leading the charge locally we will be able to continue to replicate Column5's global successes within the APJ region."
Column5 Consulting is a full-service implementation provider that significantly improves how finance managers and CFOs plan and manage their businesses. Column5's extensive experience and exclusive tools allow it to marry process improvement and technology to deliver enhanced value to customers. Column5 is an SAP channel and services partner, supporting the SAP BusinessObjects enterprise performance management (EPM) portfolio of solutions, including SAP BusinessObjects Planning and Consolidation, SAP BusinessObjects Profitability and Cost Management and SAP BusinessObjects Strategy Management applications, as well as SAP BusinessObjects business intelligence (BI) and enterprise information management (EIM) solutions. Headquartered in Scottsdale, Ariz., Column5 serves customers throughout North America, Europe and Asia with regional operations located in Atlanta, Boston, Chicago, Dallas, Denver, Houston, Las Vegas, Los Angeles, New York, San Francisco, Seattle, London, Paris, Kuala Lumpur, and Singapore. Additional information is available at http://www.column5.com.
SAP and all SAP logos are trademarks or registered trademarks of SAP AG in Germany and in several other countries.
Business Objects, BusinessObjects and the Business Objects logo are trademarks or registered trademarks of Business Objects in the United States and/or other countries. Business Objects is an SAP company.
All other product and service names mentioned are the trademarks of their respective companies.
###